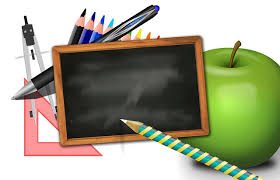 This week is a little bittersweet at the library. As kids go back to school, a calm now settles over the library during the day. We will of course miss the kids, but we are also excited to get extra time during the day to plan new activities, programs, and get the library back together after a busy summer.
We learned quite a bit over the summer about what activities get the kids and adults excited about the library and those activities that just fell flat. With that knowledge in hand we have some good ideas on how to enhance current programming offered to children and young adults and what new programming will hopefully hit the mark. We are excited to get these rolled out during these first few weeks of the school year.
Starting August 31st at the Library is our Afterschool Program from 4pm-6pm, Monday through Thursday. Last year when we did the Afterschool Program we had different activities for each day. We will continue with this idea, but will broaden our scope to include more activities and crafts and to also include things for the kids to do that are independent of that day's plan. Hopefully this will allow us to provide something that will be exciting for every kid that walks through our door. Different this year than last is that we will switch from calling it the Afterschool Program and start calling it the Afterschool Club. (Yes. The first thing we need to do in Afterschool Club is come up with a new name.) We are going to a sign up process for the club that will allow kids to gain points from Club related activities. Kids who join the club (which is free) will also get points for reading, community activities, and other library related programs. At the end of each month, the kids who have gained a certain amount of points will get to partake in a special party just for them. We are making the list of ways to get points pretty extensive, so my hope is that all kids will find they qualify for the party. If you know of any kids that want to join: call, email, or stop by the library for more information.
Now for you adults that may start to feel left out at this point, don't worry. We have something for you as well. During the Adult Summer Reading Program we tried out a variety of activities to see which ones would get the most traction with our adult patrons. Sadly, trivia wasn't a favorite. But we did learn that adults appreciate the opportunity to interact with area professionals about topics that relate to health and wellness. With that in mind we will be rolling out in September a once a month program where we will touch upon a topic related to health and wellness.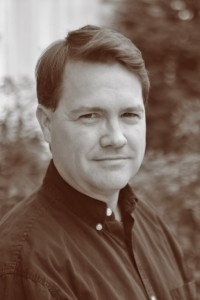 Another thing that we learned about our adult users this summer is their interest in local history. With that in mind we will also focus on making those materials easier to find for our patrons and work on bringing in local and area speakers to talk about historical topics relating to Liberal, Seward County, and Southwest Kansas. Recently we were contacted by author Stew Magnuson who wrote the book "The Last American Highway: A Journey through time down U.S. Route 83: Nebraska Kansas Oklahoma." He will be at the library on Wednesday, September 23rd at 6:30 pm for an hour long program that uncovers stories found along the road that bisects the United States from North to South.
These are just a few of the things we have on the agenda for the library this fall.
See you at your library.