Storytimes –
Monday evenings at 5:30 pm
Wednesdays at 10:00 am
Saturdays at 11 am in English and 11:30 in Spanish
Mahjong
Are you interested in learning a new game to play with family and friends? Every Wednesday at 10 am and Friday at 1 pm, we will get together for a fun game of Mahjong here at the library. Learn the rules of this traditional Chinese game and play some Mahjong. No experience necessary. For adults only.
LEGO Play Day
Kids, unleash your imagination! On Tuesday, November 21st at 4 pm, join us for free-play with LEGO bricks galore.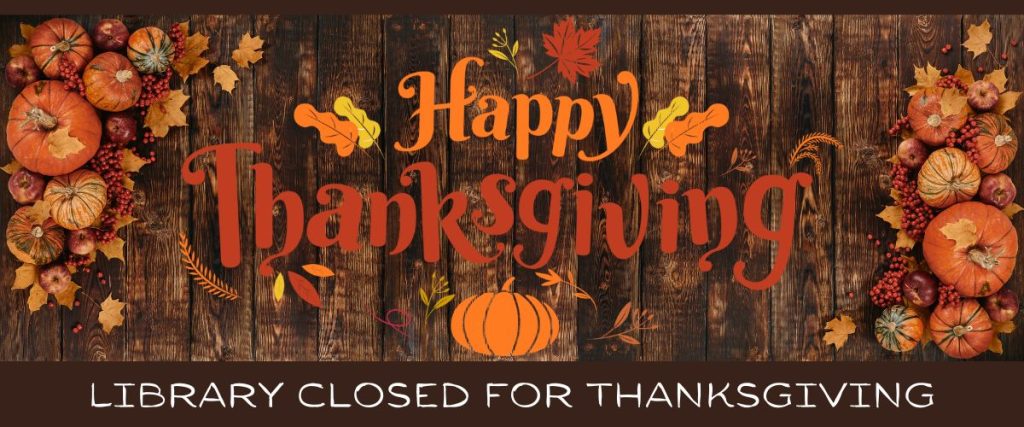 Closed for Thanksgiving Holiday
Have a happy Thanksgiving everyone! The library will close early at 1 pm on Wednesday, the 22nd and will be closed Thursday and Friday. We will reopen on Saturday at 9 am.
Teen Club
Are you in middle or high school? On Wednesday, November 29th at 4 pm, come hang out with your friends to do crafts, watch anime, and decompress from the stresses of life.
Holiday Open House
On December 7th starting at 6 pm, we are having a holiday celebration at the library. There will be cookies, musical performances, and a special visit from Santa. Bring the kids to listen to Santa tell stories and to take their pictures with Santa.
hoopla BingePass
A hoopla BingePass gives you unlimited access to great online content for seven days – with a single borrow! hoopla is available FREE with your Liberal Memorial Library card.
If you haven't tried hoopla yet, it is an all-in-one media service where you can borrow titles in six different formats—audiobooks, eBooks, comics/graphic novels, full music albums, movies, and TV.
Borrow up to 6 titles (also called borrows) per month. You can access the titles you borrow instantly on your computer, tablet, or smartphone. With hoopla, there are no holds or waiting!
To register, please visit your device's store and download the hoopla digital app, or visit www.hoopladigital.com and go to "Sign up Today". Enter your email address and create a password for hoopla. After that choose Liberal Memorial Library from the list of nearby libraries.
It will ask for your Library Card Number and Library PIN (password) to finish creating a hoopla account. If you are unsure of your library card number or password, please call us at 620-626-0180 and we will be happy to help. After you are finished, you will log in to hoopla with your email address and the password that you created.
Also available on
If you choose to use one of your borrows on a BingePass, you can access all of the content in that collection free for seven days. Here is a list of the currently available BingePasses
List of Binge Passes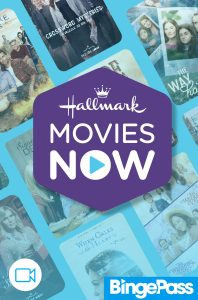 Stream feel-good films and series for free with your library card!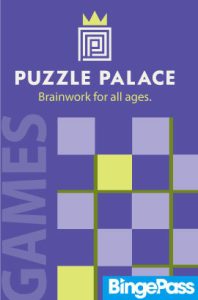 All Your Favorite Puzzles in One Place
New games are added daily!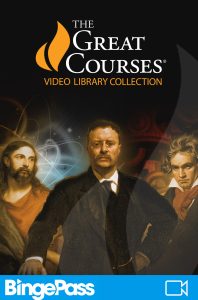 The Great Courses Video BingePass
Each course is broken into multiple easy-to-watch video lessons on a wide range of topics, from Art to Zoology.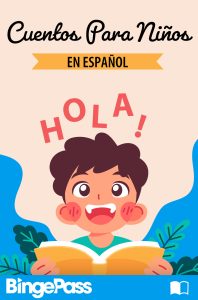 Cuentos para niños en español BingePass
Stories for Children in Spanish
These eBooks are ideal for young readers and those new to Spanish.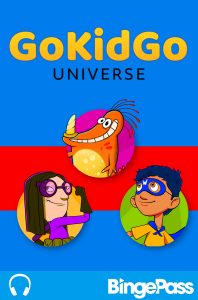 Adventure-Packed Podcasts for Kids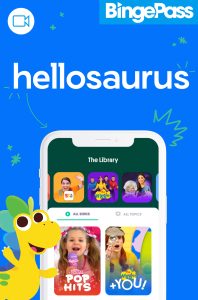 Screen Time, Reimagined.
Empowers kids to be active participants in every story. Your child can enjoy skill-building activities and hands-on fun for seven days, at no cost to you.
Note: You must download the Hellosaurus iOS or Android app to your mobile device to play this content. No signup is required.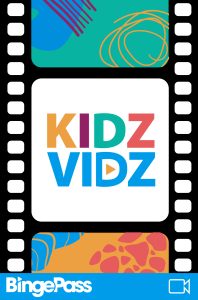 Fun-Filled Videos for Every Child
This collection includes dozens of movies and TV shows designed for children of all ages and offers hours of entertainment and education.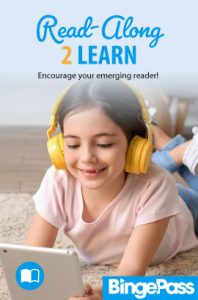 Looking for an easy way to encourage your emerging reader? With Read-Along eBooks, young readers can explore independently or with narrator support and word highlighting.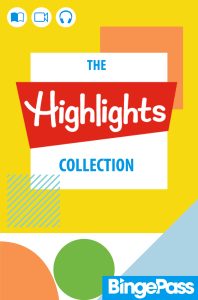 The Highlights Collection BingePass
Positive Fun for Everyone
Does your child love Highlights magazine? Now they can check out fun, interactive content straight from the magazine's publisher — including puzzles, videos, activities, and more.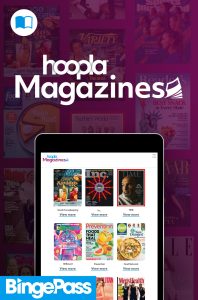 Your Favorite Magazines
Flip through recent digital issues of your favorite magazines.
Access thousands of films, shows, and series covering science, nature, travel, history, and more. 
Catch Up on the Comics You Love
With thousands of comic strips at your fingertips, this collection will surely keep you entertained!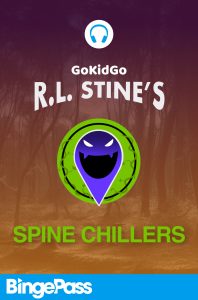 GoKidGo Spine Chillers BingePass
Spooky Podcasts for Kids
Keep calm and scare on! This collection of audio podcasts is designed for kids who enjoy a good spooky story.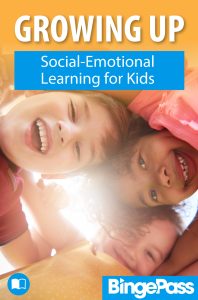 Social-Emotional Learning for Kids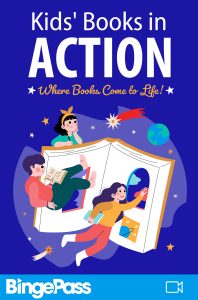 Kids' Books in Action BingePass
On-Screen Tales and Adventures
A variety of short entertaining films based on popular picture books, bedtime stories, and nursery rhymes.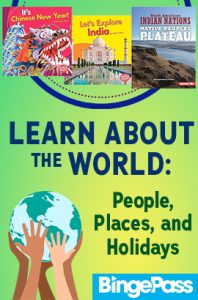 Learn About the World BingePass
Explore People, Places, and Holidays
These carefully selected, kid-friendly titles explore the people and places that shape our world.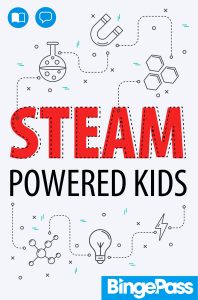 Unlock Your Child's Curiosity
Fuel your child's passion for all things STEAM (Science, Technology, Engineering, Art, and Math) with this collection of eBooks and comics.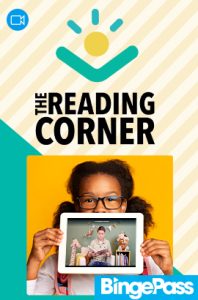 Enriching Story Time Videos for Kids
Bring story time to your home or take it on the go! With this BingePass, you can view The Reading Corner's entire collection of more than 900 videos. Designed for kids of all ages.
Go to https://www.hoopladigital.com/browse/binge for more information about hoopla BingePass.