Storytimes –
Monday evenings at 5:30 pm
Wednesdays at 10:00 am
Saturdays at 11 am in English and 11:30 in Spanish
Mahjong
Are you interested in learning a new game to play with family and friends? Every Wednesday at 10 am and Friday at 1 pm, we will get together for a fun game of Mahjong here at the library.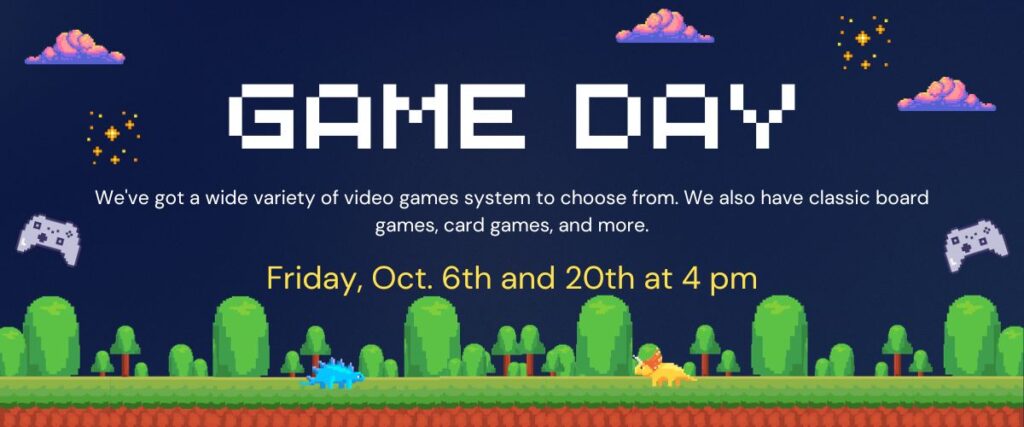 Game day
On Friday, October 20th starting at 4 pm, join us to play video games, board games and card games. This event is open to all ages, bring a friend or family member to try out a new game!
Teen & Adult Haunted House Contest
If you entered our Teen & Adult Haunted House Contest, Friday, October 20th is the last day to return your entry for the contest. Voting for the best haunted house will begin on Monday the 23rd and end on Saturday the 28th. Be sure to come in and vote for your favorite. Winners will be announced on Tuesday the 31st.
Trunk or Treat
On Monday, Oct. 23rd at 6 pm, the Library will be at the Liberal Rec Center for Trunk-or-Treat with the Library Van. Be sure to stop by and pick up some goodies! Get dressed up and bring your candy bucket to the largest Halloween event in our area.
Teen Club
Are you in middle or high school? On Wednesday, October 25th at 4 pm, come hang out with your friends to do crafts, watch anime, and decompress from the stresses of life.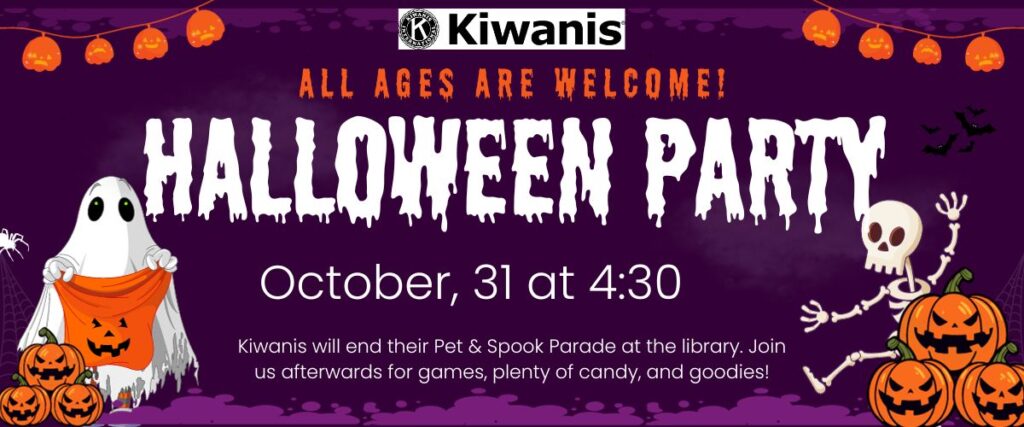 Halloween Party
On Tuesday, October 31st Kiwanis will end their Pet & Spook Parade at the library. Everyone's invited to the library afterwards for our Halloween Party at 4:30 pm, there will be games with plenty of candy and goodies! All ages are welcome.
You must have participated in the Kiwanis Pet & Spook Parade to receive a Kiwanis treat bag.
Lineup for the parade starts at 4 pm. The parade will start at 4:15 pm at the Rock Island Depot. Get a coupon at the beginning of the parade so you can get a treat bag when it is over.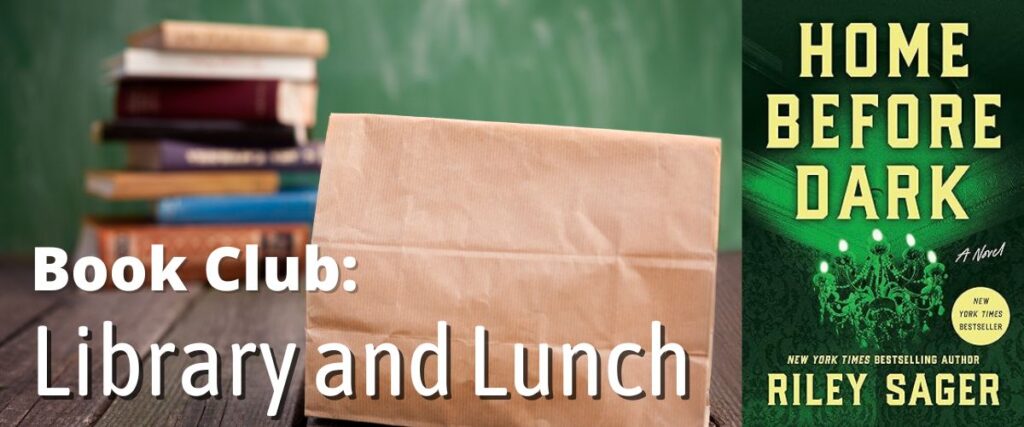 Library and Lunch
On Tuesday, November 14th at 12 p.m. our book club will have a special meeting where they will write down the names of authors they are most thankful for and put them in a bowl for others in the group to draw from.