Events This Week
Tuesday at 11 am Preschool Storytime – With Summer Reading over, we are resuming our normal storytime schedule. We'll have stories, songs, crafts, and more! Plus, every child gets a free book to take home at every storytime.
Tuesday at 5 pm Movie Time – The events set in motion by Thanos that wiped out half the universe and fractured the Avengers ranks compels the remaining Avengers to take a final stand in the latest movie from the Marvel universe. We will bring the popcorn and you can bring the soda!
Wednesday at 11 am Lapsit Storytime – Storytimes for newborns to 2 year olds. We'll have stories, songs, and rhymes. Also, every child gets a free book to take home!
Wednesday at 2 pm Spinning Yarns group – Hang out with other adults who share your interest in crochet, knitting, or other needlework. Bring your own materials. All are welcome.
Thursday at 5:30 pm Storytime – Evening Storytime is open to all ages. We'll have stories, songs, crafts, and more! Plus, every child gets a free book to take home at every storytime.
Friday at 4 pm Movie Time – Can't get enough of our summer reading theme "A Universe of Stories"? Catch this movie that fits into the theme but didn't quite fit into our schedule for the summer. Video game expert Alex Rogan finds himself transported to another planet after conquering a video game only to find out it was just a test. He is recruited to join the team of best starfighters to defend their world from the attack.
More Events
Recipe Swap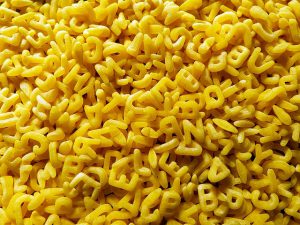 On Tuesday, August 27th at 6:30 p.m., join us for Recipe Swap and share your favorite recipe with fellow patrons who share your passion — cooking!
Every month is a different theme! This month's theme is "A Taste of Your Name", Recipes that start with the first initial of your name.
Teen Kahoot Trivia: Avatar the Last Airbender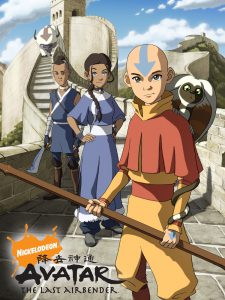 Teens, see how much you know about the show Avatar the Last Airbender. On Thursday, August 29th at 6 pm play Kahoot Trivia at the library. Even if you don't know the answers it's still fun. Bring your own electronic device or use one of our laptops to play along on Kahoot. Prizes will be available.
Closed for Labor Day
The Library will be closed on Monday, September 2nd for Labor Day. We will reopen on Tuesday at 9 am for our regular hours.
Escape Room: Escape the Library!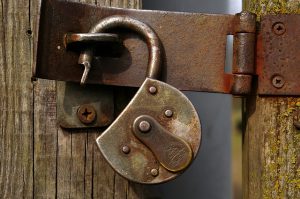 Join us for our very first Escape Room! This room is free to the public and is perfect for beginners. It will give you a taste of what escape rooms are all about. Escape the Library!
You have lost track of time while assisting Royce, the director, and need to find your way out! The escape room has 30-minute time limit and a limit of four people in a group. It is best for teens and adults (11 and up). Sign up is required. Please call (620)626-0180 and ask for Sarah for more information or to sign up.
Beginner's 3D Printing Workshop
Do you have questions about 3D printing? Come to our beginner's workshop to learn how to use the library's 3D printer.
On Monday, September 9th at 6 p.m., we will walk through the process of finding a print-ready file online that you can print as is or alter to fit your needs. The workshop is held every 1st Monday of the month at 6 p.m. All ages welcome. Signup online (http://lmlibrary.org) or at the front desk.
Teen Video Game Day
Celebrate National Video Games Day with us on September 12th from 4:30 to 7 pm! Free play will be open for all of our systems and if there is enough interest, we will have a tournament.
Library and Lunch book discussion
In September, we will discuss "This Is How It Always Is" by Laurie Frankel. We'll meet on Tuesday, September 10th at 12 p.m. Bring your lunch and join the discussion.
Movie Time
Treat yourself to this brand new live action version of a classic Disney movie. On Tuesday, September 17th at 5:30 pm, watch a kindhearted street urchin and a power-hungry Grand Vizier vie for a magic lamp that has the power to make their deepest wishes come true.