Events This Week
Monday – The Library will be closed on Monday, January 20th for Martin Luther King Jr. Day. We will reopen on Tuesday for our regular hours.


Tuesday at 11 am Preschool Storytime – We'll have stories, songs, crafts, and more! Plus, every child gets a free book to take home at every storytime.


Wednesday at 11 am Lapsit Storytime – Storytimes for newborns to 2 year olds. Come listen to stories, sing songs, and develop key literacy skills. Also, every child gets a free book to take home!
Wednesday at 2 pm Spinning Yarns group – Hang out with other adults who share your interest in crochet, knitting, or other needlework. Bring your own materials. All are welcome.


Thursday at 2 pm Game Day for Adults – Play board or card games with other adults. Signup online or at the Circulation Desk.


Thursday at 5:30 pm Storytime – Evening Storytime is open to all ages. We'll have stories, songs, crafts, and more! Plus, every child gets a free book to take home at every storytime.


Thursday at 6 pm Movie Time – Watch a new animated version of an old favorite at the library. An eccentrically macabre family moves to an ordinary suburb where Wednesday's friendship with the daughter of a hostile neighbor causes conflict between the families. We'll provide popcorn and drinks or you can bring your own drinks.
More Events
Recipe Swap
On Tuesday, January 28th, join us for Recipe Swap and share your favorite recipe with fellow patrons who share your passion — cooking! Every month is a different theme! This month's theme is "Super Bowl Snacks".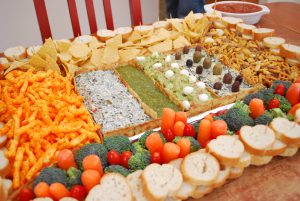 Beginner's 3D Printing Workshop
Do you have questions about 3D printing? Come to our beginner's workshop to learn how to use the library's 3D printer.
On Monday, February 3rd at 6 p.m., we will walk through the process of finding a print-ready file online that you can print as is or alter to fit your needs. The workshop is held every 1st Monday of the month at 6 p.m. All ages welcome. Signup online (http://lmlibrary.org) or at the front desk.
Spinning Yarns
On Wednesday, February 5th from 2 to 4 pm – join our Spinning Yarns group and spend time with other adults who share your interest in crochet, knitting, or other needlework! Bring your own materials and work on your ongoing projects. Beginners to experts, are all welcome.
Teen Otaku Club
Love anime and manga? Join us at the library on Saturday, February 8th at 1 pm for a few episodes of a show and an activity. We'll vote to determine what show we will watch and there will be a new themed activity every month. Feel free to bring your own refreshments and a blanket or pillow to be comfortable! Teens only please, 11 – 18 year olds (or middle and high school students).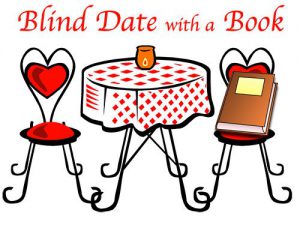 Library and Lunch book discussion
In February, we will have a "Blind Date with a Book". Check out a wrapped, unknown book and maybe find a new love. We'll meet on Tues, February 11th at 12 p.m. to discuss the books. Bring your lunch and join the discussion.
New Year's Resolutions
If you're looking for inspiration for your New Year's resolutions, we may be able to help. Are you determined to eat healthier, lose weight, gain self-confidence, learn to say "no" and mean it? Come in and check out our New Year's resolutions book display.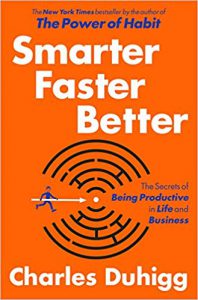 Smarter Faster Better: The Secrets of Being Productive in Life and Business
by Charles Duhigg
From the Book Description
In The Power of Habit, Pulitzer Prize–winning journalist Charles Duhigg explained why we do what we do. In Smarter Faster Better, he applies the same relentless curiosity, deep reporting, and rich storytelling to explain how we can get better at the things we do. It's a groundbreaking exploration of the science of productivity, one that can help anyone learn to succeed with less stress and struggle, and to get more done without sacrificing what we care about most—to become smarter, faster, and better at everything we do.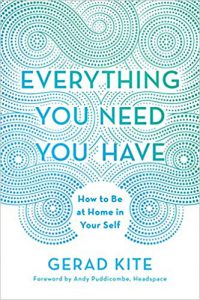 Everything You Need You Have: How to Be at Home in Your Self
by Gerad Kite
From the Book Description
The secret to feeling at home in yourself isn't therapy, meditation, silencing your phone, throwing out your possessions or traveling the world. The answer is already inside you.
Gerad Kite was a therapist for years before realizing all the talk and analysis weren't making a lasting difference in the lives of his patients. So he quit his practice and looked for a new way to help people feel better. What he discovered is a different approach to finding a secret, peaceful, and permanent place inside yourself that you can access at all times, a path to getting out of your head, to surrender to what is. You'll see that you already have what you need to be happy and well.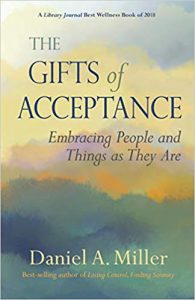 The Gifts of Acceptance: Embracing People And Things as They Are
by Daniel A. Miller
From the Book Description
What would your life be like if you accepted people and things as they are? Do you wish you had the "perfect" mate, an understanding boss, obedient children, relatives who never fight, and friends who always agree with you? No one gets to sail through life free of turbulence. What separates people who shake it off, bounce back, and stay positive from the bitter, never satisfied, and defeated? Daniel A. Miller convincingly attests that the answer is choosing acceptance. In this book he offers tools, insights, and strategies for practicing acceptance, coupled with inspiring true stories.