Now that Christmas is over and the wrapping paper is cleared away, it's time to start thinking about all those things you promised yourself you'd change once the New Year began. 'Tis the season for self-improvement and we're here to help.

Universal Class
If one of your resolutions is to expand your knowledge or learn a new skill, then Universal Class may be just what you need. Universal Class is now available for free to all Kansas residents courtesy of the Kansas State Library and offers hundreds of online classes covering all kinds of subjects.
Here are a few of the subjects covered:
• Accounting  • Computer Training  • Business  • Health & Medicine
• History  • How to/Do it yourself  • Pet and Animal Care
Have you ever wanted to take a creative writing class? Or maybe learn how to read Tarot cards? Dog Psychology 101 might help you understand your dog's odd behavior. Face Painting 101 could help you entertain the kids at the next birthday party.
If you're thinking about opening your own business, one of the entrepreneurship classes might help, maybe Assertiveness Training or Business Credit 101.
They even have a Weight Loss Management class for those of us with that ever popular New Year's Resolution.
There is something to interest just about everyone and it's free! Kansas residents can access these online classes by going to http://kslib.info/221/Online-Databases and clicking on Universal Class. Once there you can register and create a username and password. After you've registered and confirmed your email address, you can enroll in up to six classes at a time. They are self-paced online classes that include video lessons, assignments and exams.

Mango Languages
If you've always wanted to learn a new language, but never got around to it, Mango Languages could be just what you need. It is also available for free to all Kansas residents courtesy of the Kansas State Library.
They offer courses for 71 languages such as:
• Spanish • English • Chinese • French • Russian • Italian
They also have specialty courses such as
Spanish for Librarians (a favorite in many libraries)
Shakespearean English
Russian Slang
Wine and Cheese (French)
Feng Shui (Chinese)
Flamenco Dancing (Spanish – Spain)
To get started go to http://kslib.info/221/Online-Databases and click on Mango Languages. You can sign up or just access as a guest. If you do create an account, it will keep track of your progress and save your place within courses.
There is also a mobile version of Mango Languages available, just check your device's app store.
Books
Don't forget to come in to the library and check out our New Year's Resolutions book display. Here are a few examples of what's on display.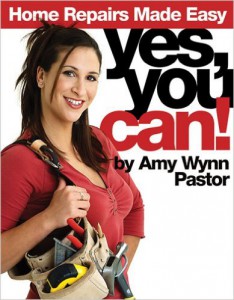 Yes, You Can!: Home Repairs Made Easy
by Amy Wynn Pastor
Book Description
America's favorite carpenter from 'Trading Spaces' uses her years of experience to write the most thorough guide to everyday home repairs.
• Demystifies repair techniques by providing information other books leave out.
• Shows how to install a dimmer switch, fix leaky taps, clean gutters, replace doorknobs, repair broken windows and more.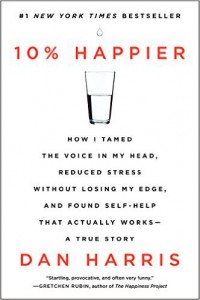 10% Happier: How I Tamed the Voice in My Head, Reduced Stress Without Losing My Edge, and Found Self-Help That Actually Works–A True Story
by Dan Harris
Book Description
After having a nationally televised panic attack on Good Morning America, Dan Harris knew he had to make some changes…It's a far cry from the miracle cures peddled by the self-help swamis he met; instead, it's something he always assumed to be either impossible or useless: meditation.
After learning about research that suggests meditation can do everything from lower your blood pressure to essentially rewire your brain, Harris took a deep dive into the underreported world of CEOs, scientists, and even marines who are now using it for increased calm, focus, and happiness.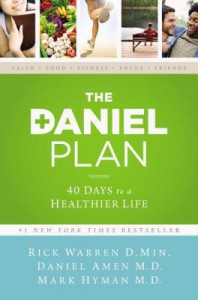 The Daniel Plan: 40 Days to a Healthier Life
by Rick Warren and Dr. Daniel Amen
Book Description
The Daniel Plan…is far more than a diet plan. It is an appetizing approach to achieving a healthy lifestyle where people are encouraged to get healthier together by optimizing the key five essential of faith, food, fitness, focus, and friends.