Summer Reading at the Library is in full swing. Our first week is in the books and we are now moving on to our second week. Thanks to all who signed up and attended events the first week.
Last Monday we had Boot Camp with the National Guard, Medusa's Funky Hair, and multiple programs for Young Adults in the Learning Center. For Adults we had Recipe Swap (my new favorite program), Nonfiction Book Club, and Trivia Night.
For the second week of Summer Reading we will have the following special programs:
For kids we will have: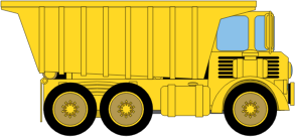 Truck Day, Tuesday 2pm-4pm.
The parking lot will be host to all kinds of different trucks and work vehicles. Rough, tough, and heavy duty. Get up close and personal with the vehicles! Have all of your questions asked by the people who drive them.
Hometown Heroes, Tuesday at 6pm.–Seward County EMS is going to be on the scene. Come check out these Hometown Heroes and learn more about the work they do in our community.
Smoky Hills TV, Wednesday at 2pm. –Smoky Hills TV is coming back to the Liberal Memorial Library. This program is aimed at children 8 and under.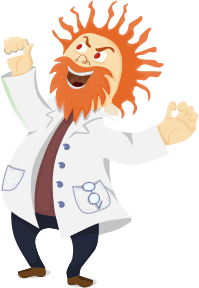 Mad Science, Thursday at 4pm. –Mad Science is showing off superhero science at the library. You'll see if superheroes really can fly and maybe see a few super powers demonstrated. Free and Fun for Children of all ages.
For young adults we will have:
YA Fanfic and War, Monday from 4pm-5:30pm: Feature such topics as Shojo Anime, Halo, Fanfic: the good, the bad, the ugly; and the Watchful Owl.
YA We All Wear Masks, and Thursday from 2pm-3:30pm: Features Fanfic Redux, Is the hero the man or the mask? What is your mask? And Manga fresh from Japan.
YA Ask Darth Vader, Saturday starting at 11am: Meet the men behind comicon's Stormtrooper and Darth Vader! Ask about how they made their awesome costumes, the 501st Legion and More!
For Adults we will have Adult Crafts on Monday at 6pm, Library and Lunch on Tuesday at Noon, and Healthy Fun Night with Kay Burtzloff on Thursday at 6pm.
In addition to these special events we also have events every day for children.
And I hope that the adults in our community do not feel left out. For them we have Adult Summer Reading. You can participate in the June program, or just stop by to fill out drawing slips with a book you have read. We will draw for prizes each Friday. Currently prizes include a $25 Amazon Gift Card, Summer Reading Shirt, and more.
It is not too late to stop into the library and take advantage of these awesome programs and opportunities. All programs are free and a lot of them also offer snacks.
See you there!