Summer Reading
We had a great time during this year's Summer Reading program and want to thank all of the sponsors who helped make it possible. Without your help funding special events, such as the visit from the Lee Richardson Zoomobile, Mad Science, and Dan Dan the Magic Man, and without your help with Summer Reading prizes, this year's Summer Reading program could not have been the success that it was.
Summer Lunch Program
Summer Reading may be over but the Summer Lunch program is still continuing until July 27th. USD 480 Nutrition Services is providing free grab-and-go lunches to any child from 1 to 18 years old. The program runs Monday through Thursday and does not require special identification or registration. Limit one meal per child per day.
Time: 11:30 a.m. – 12:30 p.m.
Pick-up Locations: Liberal Memorial Library, Recreation Center (950 S. Grant Avenue), Blue Bonnet Park (1101 W. 8th Street), Light Park (1100 N. Kansas Ave.) and Mary Frame Park (200-298 E. Pancake Blvd)
For more information contact Connie Vogts @ 620-604-2230 or connie.vogts@usd480.net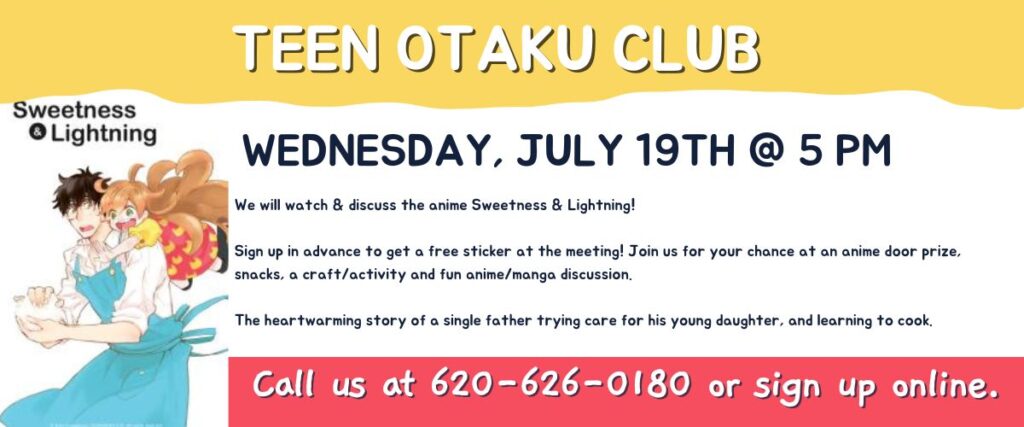 Teen Otaku Club
Do you love anime and manga and are in middle or high school? Then come to our Teen Otaku Club meeting.
On Wednesday, July 19th at 5 pm we will watch & discuss the anime "Sweetness & Lightning".
Sign up in advance to get a free sticker at the meeting! Join us for your chance at an anime door prize, snacks, a craft/activity and fun anime/manga discussion.
Bee Jay Storytime
Two of the Liberal Bee Jays will visit the library for a special storytime on July 20th at 4 pm. We will read a couple books, make a craft, and do a meet and greet with the Liberal Bee Jays.
Regular Storytimes –
Monday evenings at 5:30 pm
Wednesdays at 10:00 am
Saturdays at 11 am in English and 11:30 in Spanish
Facebook Storytimes in English and Spanish
Books, Coffee & Donuts
On Wednesday, August 2nd starting at 9 am, come to the library to chat with our staff over coffee and donuts about new releases and new events happening that month.
Mahjong
Do you love to play Mahjong? Are you interested in learning a new game to play with family and friends? Every Friday at 1 pm, we will get together for a fun game of Mahjong here at the library. Learn the rules of this traditional Chinese game and play some Mahjong.  No experience necessary. For adults only. Signup is required.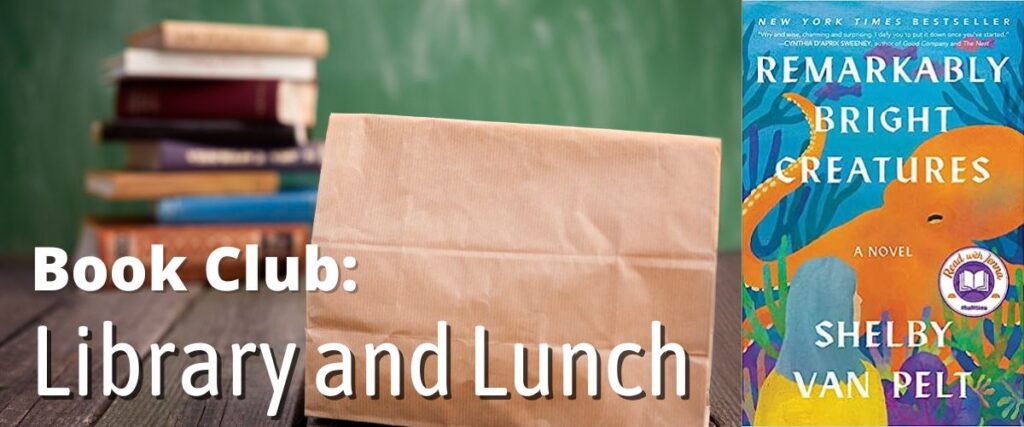 Library and Lunch
On Tuesday, August 8th​ at Noon, our book club will meet to discuss "Remarkably bright creatures" by Shelby Van Pelt. Bring your lunch and join the discussion.
Summer Book Display
Come in and check out our Summer themed book display. Here are a few of the books on display available for checkout.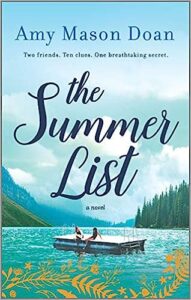 The Summer List
by Amy Mason Doan
Laura and Casey were once inseparable…
Coming of age in California, Laura felt connected to her best friend in every way. Until one summer night, when a shocking betrayal sent Laura running through the pines, down the dock, and into a new life, leaving Casey and a first love in her wake.
But the past is impossible to escape, and now, after seventeen years away, Laura is pulled home and into a reunion with Casey she can't resist—one last scavenger hunt. But just as the game brings Laura and Casey back together, the clues unravel a stunning secret that threatens to tear them apart…
Mesmerizing and unforgettable, Amy Mason Doan's The Summer List is about losing and recapturing the person who understands you best—and the unbreakable bonds of girlhood.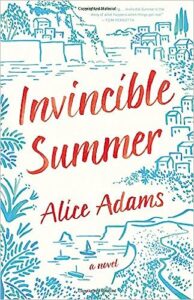 Invincible Summer
by Alice Adams
Four friends. Twenty years. One unexpected journey.
Eva, Benedict, Sylvie, and Lucien graduate in 1997, into an exhilarating world on the brink of the new millennium. But as their dizzying twenties evaporate into their thirties, the once close-knit friends, now scattered and struggling to navigate thwarted dreams, lost jobs, and broken hearts, find themselves drawn together once again in stunning and unexpected ways.
A dazzling depiction of the highs and lows of adulthood, Invincible Summer is a story about finding the courage to carry on in the wake of disappointment and a powerful testament to love and friendship as the constants in an ever-changing world.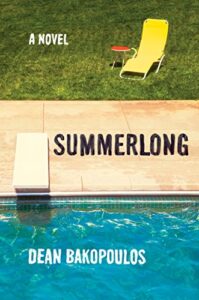 Summerlong
by Dean Bakopoulos
From the author of Please Don't Come Back from the Moon and My American Unhappiness, a deft and hilarious exploration of the simmering tensions beneath the surface of a contented marriage which explode in the bedrooms and backyards of a small town over the course of a long, hot summer.
Claire, Don, and their neighbors and friends find themselves on an existential odyssey, exploring the most puzzling quandaries of marriage and maturity.
Award-winning writer Dean Bakopoulos delivers a brutally honest and incredibly funny novel about the strange and tenuous ties that bind us, and the strange and unlikely places we find connection. Full of mirth, melancholy, and redemption, Summerlong explores what happens when life goes awry.