Library Hours
The Library is open to the public with reduced hours. The current hours are Monday through Friday, 11 am to 6 pm. We will be closed each day from 1 pm to 2 pm for a shift change and cleaning.
We are also offering by appointment hours from 9 am to 11 am each day for at-risk individuals. Please call 620-626-0180 to make an appointment.
Safety Precautions
Please follow these precautions to ensure that your visit to the library is a safe one.
Please wear a mask. If you don't have a mask, a free mask will be available for you at the front desk.
Please practice social distancing by maintaining a six-foot distance between yourself and other people.
Please use hand sanitizer. Hand sanitizer is stationed throughout the building for your convenience.
Children under 16 must be accompanied by an adult.
These rules are temporary and will be relaxed as we see cases in our community decline.
Services Available
Here is a list of services that we can offer at this time. Some of our services are temporarily reduced or unavailable.
Library Pickup Service – Place a hold on the items you want from our catalog, https://catalog.lmlibrary.org, and schedule an appointment for us to bring them to you in the parking lot. You can also choose to come into the library to pick them up in person.

Book Bundles – We select items for you from a form you can fill out, https://lmlibrary.org/book-bundle, letting us know what sort of books or movies you would like.

Public Computers – In order to maintain social distancing at computers, we have a limited number of computers available. You can reserve a computer ahead of time or go to the front desk to make a walk-in reservation.

Printing, Copying, and Faxing – Limited printing, copying, and faxing is currently available. We are encouraging patrons who need more than ten pages copied or printed to go to one of the local office supply stores.

Scanning – We can scan your documents and send them to an email address.

Notary Public – The Notary is currently available from 11 am to 1 pm.

The coffee bar area, children's play area, and seating areas are closed until further notice to avoid spread of the virus.
Online Library and Lunch
On Tuesday, August 11th at Noon, our book club will meet online to discuss "The 100-Year-Old Man Who Climbed Out the Window and Disappeared" by Jonas Jonasson
New books
We are adding new books to the library every day. Here are a few.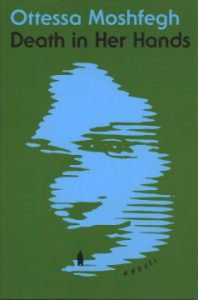 Death in her hands by Ottessa Moshfegh – A haunting novel of suspense about an elderly widow whose life is upturned when she finds a cryptic note on a walk in the woods that ultimately makes her question everything about her new home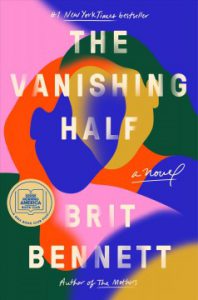 The Vanishing Half by Brit Bennett – Identical twins, the Vignes sisters grow up to have very different lives. Brit Bennett offers an engrossing page-turner about family and relationships that is immersive and provocative, compassionate and wise.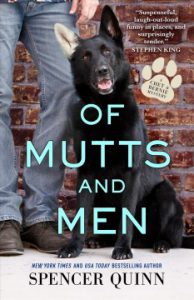 Of mutts and men by Spencer Quinn – When Chet the dog and his partner, PI Bernie Little, arrive to a meeting with hydrologist Wendell Nero, they are in for a shocking sight. Wendell has come to a violent and mysterious end. Is his death a random robbery, or something more?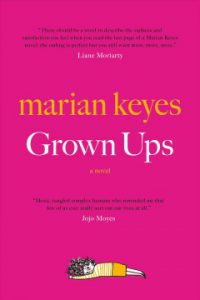 Grown ups by Marian Keyes – The Caseys are a glamorous family who spend a lot of time together–birthday parties, anniversary celebrations, weekends away. Under the surface, though, conditions are murky. Still, everything manages to stay under control, until Ed's wife, Cara, gets a concussion and she starts spilling all their secrets. As everything unravels, each of the adults finds themselves wondering if it's finally time to grow up.
Online resources
All Kansans are eligible for free access to eBooks and eAudiobooks through the Kansas State Library's Digital Book eLending site, https://kslib.info/128/Digital-Book-eLending. There are several platforms to choose from. CloudLibrary is a good source for new bestselling books, but there may be a waiting list for some of their more popular books. On Freading all of their titles are always available. They includes books from small and medium sized publishers and a wide variety of fiction and nonfiction
Tumblebooks access
Access reading/learning databases is still being offered free from the people at Tumblebooks until August 31st through the Kansas State Library.
Tumble Book Library includes animated talking picture books, puzzles and games, chapter books, a language learning section, videos, non-fiction books, and more.
Tumble Math is aimed toward Kindergarten through 6th grade.
Teen Book Cloud includes ebooks for teens.
AudioBookCloud includes audio books for all ages.
RomanceBookCloud contains a collection of romance novels for adults. Each of these collections can be accessed online using a web browser.
Other online offerings for kids include BookFlix – storybooks paired with a nonfiction ebook, and Britannica E-STAX – nonfiction eBooks for PreK through grade 9.