Here are just a few of the new books that we've gotten in lately. If these or any of our other new books appeal to you, you can check them out in person or schedule a Library Pickup and have them delivered to your car in the library parking lot or pick them up at the front desk.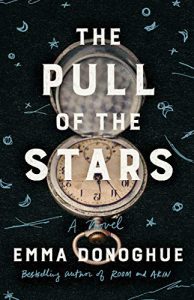 The Pull Of The Stars : a novel
by Emma Donoghue.
The latest from the author of the worldwide bestseller Room.
In an Ireland doubly ravaged by war and disease, Nurse Julia Power works at an understaffed hospital in the city center, where expectant mothers who have come down with the terrible new Flu are quarantined together. Into Julia's regimented world step two outsiders — Doctor Kathleen Lynn, a rumoured Rebel on the run from the police , and a young volunteer helper, Bridie Sweeney.
In the darkness and intensity of this tiny ward, over three days, these women change each other's lives in unexpected ways. They lose patients to this baffling pandemic, but they also shepherd new life into a fearful world. With tireless tenderness and humanity, carers and mothers alike somehow do their impossible work.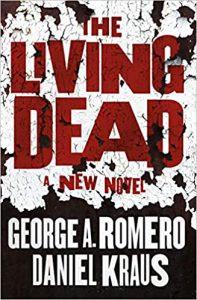 The Living Dead
by George A. Romero and Daniel Kraus.
A brand new novel started by Night of the Living Dead creator, George A. Romero before his death in 2017, and finished by Daniel Kraus.
It begins with one body. A pair of medical examiners find themselves battling a dead man who won't stay dead.It spreads quickly.
In a Midwestern trailer park, a Black teenage girl and a Muslim immigrant battle newly-risen friends and family. On a US aircraft carrier, living sailors hide from dead ones while a fanatic makes a new religion out of death. At a cable news station, a surviving anchor keeps broadcasting while his undead colleagues try to devour him. In DC, an autistic federal employee charts the outbreak, preserving data for a future that may never come.
Everywhere, people are targeted by both the living and the dead.
We think we know how this story ends. We. Are. Wrong.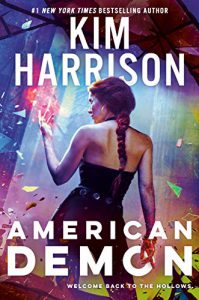 American demon
by Kim Harrison.
The latest book in the Hollows series is out after a 6 year hiatus. "American Demon" is set before the epilogue of the previous book, which was originally meant to be the end of the series.
What happens after you've saved the world? Well, if you're Rachel Mariana Morgan, witch-born demon, you quickly discover that something might have gone just a little bit wrong. That the very same acts you and your friends took to forge new powers may have released something bound by the old. With a rash of zombies, some strange new murders, and an exceedingly mysterious new demon in town, it will take everything Rachel has to counter this new threat to the world–and it may demand the sacrifice of what she holds most dear.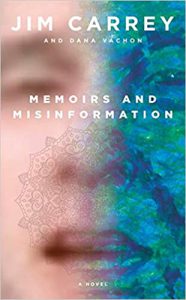 Memoirs and misinformation : a novel
by Jim Carrey and Dana Vachon
A semi-autobiographical, fictional account of the life of a movie star named Jim Carrey.
Meet Jim Carrey. Sure, he's an insanely successful and beloved movie star drowning in wealth and privilege – but he's also lonely. He's tried diets, gurus, and cuddling with his military-grade Israeli guard dogs, but nothing seems to lift the cloud of emptiness and ennui. Even the sage advice of his best friend, actor and dinosaur-skull collector Nicolas Cage, isn't enough to pull Carrey out of his slump.
But then Jim meets Georgie: ruthless ingénue, love of his life. And with the help of auteur screenwriter Charlie Kaufman, he has a role to play in a boundary-pushing new picture that may help him uncover a whole new side to himself – finally, his Oscar vehicle! Things are looking up!
But the universe has other plans.
Here are a couple of new graphic novels for a younger audience.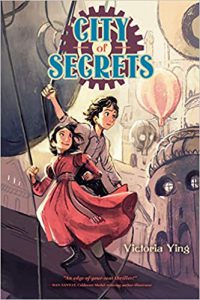 City of Secrets
by Victoria Ying
A shy orphan has become an expert on the city's shapeshifting communications building where he lives in secret.
Hannah, the daughter of the building's owner, befriends him. Together they protect the city's secrets from a band of ruffians.
Stranger things, Into the fire
by Jody Houser, Ryan Kelly, Le Beau Underwood, and Triona Farrell
The powerful children that have escaped from Hawkins Lab are out in the world, trying to live normal lives, but it comes at a steep cost. Nine was left behind in the lab, comatose and alone. Now she lives in a fractured reality of her own creation under the watchful eyes of doctors who have no idea about the psychic volcano building inside her that could erupt at any moment, obliterating their entire hospital.
Three and Nine's twin sister, Marcy, both escaped Hawkins lab several years ago and have been on the run ever since. They had just settled down into a new life when, all of the sudden, the lab has made the national news. With the veil of normalcy completely shattered, they pack everything they have and hit the road, hoping to find and help any of the other kids they can.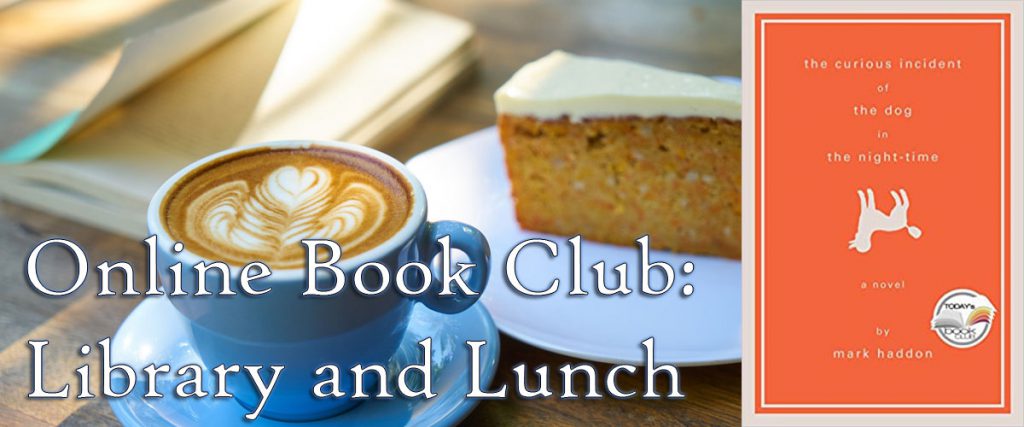 Online Library and Lunch
On Tuesday, September 8th at Noon, our book club will meet online to discuss "The curious incident of the dog in the night-time" by Mark Haddon.