Library Hours
The Library is now open to the public. Our current hours are Monday through Friday, 11 am to 6 pm. We will be closed each day from 1 pm to 2 pm for a shift change and cleaning.
We are also offering by appointment hours from 9 am to 11 am each day. Please call 620-626-0180 to make an appointment.
Safety Precautions
Please follow these precautions to ensure that your visit to the library is a safe one.
Please wear a mask. If you don't have a mask, a free mask will be available for you at the front desk.
Please practice social distancing by maintaining a six-foot distance between yourself and other people.
Please use hand sanitizer. Hand sanitizer is stationed throughout the building for your convenience.
Children under 16 must be accompanied by an adult.
Services Available
Here is a list of services that we can offer at this time. Some of our services are temporarily reduced or unavailable.
Curbside Service – Place a hold on the items you want from our catalog, https://catalog.lmlibrary.org, and schedule an appointment for us to bring them to you in the parking lot. You can also choose to come into the library to pick them up in person.

Book Bundles – We select items for you from a form you can fill out, https://lmlibrary.org/book-bundle, letting us know what sort of books or movies you would like.

Public Computers – In order to maintain social distancing at computers, we have a limited number of computers available. You can reserve a computer ahead of time or go to the front desk to make a walk-in reservation.

Printing – Limited printing is currently available. We are encouraging patrons who need more than ten pages printed to go to one of the local office supply stores.

The coffee bar area, children's play area, and seating areas are closed until further notice to avoid spread of the virus.
Pokémon Day
We're celebrating National Pokémon day with a fakémon contest. Send us your fakémon (fake Pokémon) creations at activities @ lmlibrary.org. All entries must be submitted by 11 pm on Saturday Feb. 27th to be entered into our prize drawing.
Download a fakémon creation sheet on our website, lmlibrary.org/pokemon-day-2021, or pick one up at the library. You can also get a creation sheet with your library curbside pick up.
Winter Reading Challenge
There's still time for you to participate in our Winter Reading Challenge. March 1st is the last day of the program.
The Way It Works
This program is for all ages. Earn 6 total badges to complete the program and be entered into a prize drawing. Earn badges by logging your time read, posting reviews and/or by completing activities online. The badges will change from black/white to color as you earn them.
With each badge you earn, you will also earn a ticket which you can redeem for a drawing of either a book, a variety of movie posters, or a mystery item.
How to Get Started
Sign up on our site at https://lmlibrary.beanstack.org or download the Beanstack tracker from Google Play or Apple App Store to register and get a look at the badges and prizes.
Online Library and Lunch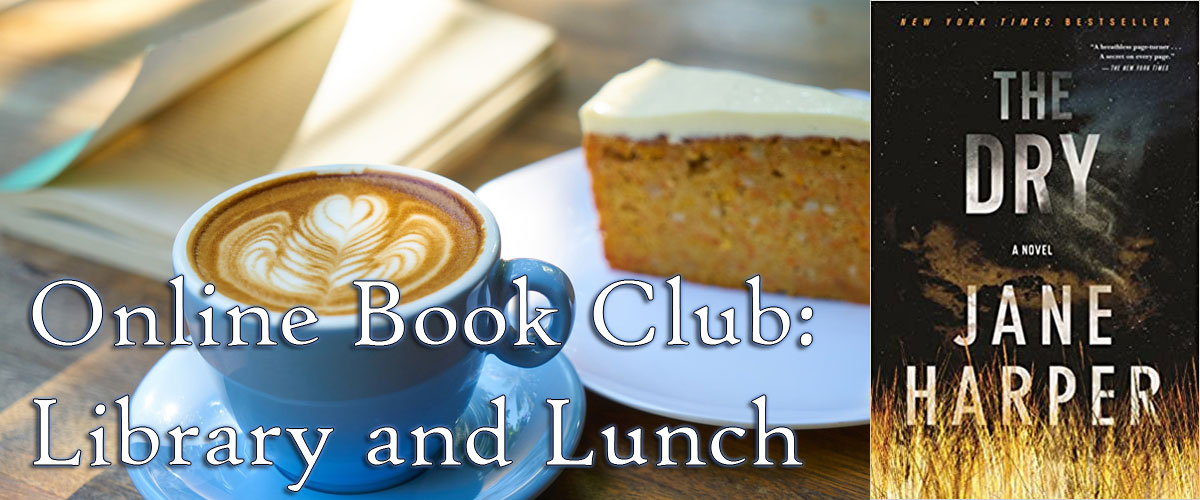 On Tuesday, March 9th at Noon, our book club will meet online to discuss "The Dry" by Jane Harper.
African American Authors
Come into the library and check out our display of books by African American Authors.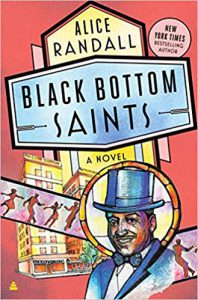 Black Bottom saints
by Alice Randall
From the Great Depression through the post-World War II years, Joseph "Ziggy" Johnson, has been the pulse of Detroit's famous Black Bottom. A celebrated gossip columnist and emcee of one of the hottest night clubs, Ziggy has rubbed elbows with the legendary black artists of the era, including Ethel Waters, Billy Eckstein, and Count Basie. Ziggy is also the founder and dean of the Ziggy Johnson School of Theater. But now the doyen of Black Bottom is ready to hang up his many dapper hats.
As he lays dying, Ziggy reflects on his life, the community that was the center of his world, and the remarkable people who helped shape it.
Inspired by the Catholic Saints Day Books, Ziggy curates his own list of Black Bottom's venerable "52 Saints." Among them are a vulnerable Dinah Washington, a defiant Joe Louis, and a raucous Bricktop.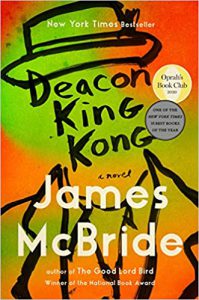 Deacon King Kong
by James McBride
From James McBride, author of the National Book Award-winning The Good Lord Bird, comes a wise and witty novel about what happens to the witnesses of a shooting.
In September 1969, a fumbling, cranky old church deacon known as Sportcoat shuffles into the courtyard of the Cause Houses housing project in south Brooklyn, pulls a .45 from his pocket, and in front of everybody shoots the project's drug dealer at point-blank range. The reasons for this desperate burst of violence and the consequences that spring from it lie at the heart of Deacon King Kong, James McBride's funny, moving novel and his first since his National Book Award-winning The Good Lord Bird.
In Deacon King Kong, McBride brings to vivid life the people affected by the shooting: the victim, the African-American and Latinx residents who witnessed it, the white neighbors, the local cops assigned to investigate, the members of the Five Ends Baptist Church where Sportcoat was deacon, the neighborhood's Italian mobsters, and Sportcoat himself.
James McBride has written a novel every bit as involving as The Good Lord Bird and as emotionally honest as The Color of Water. Told with insight and wit, Deacon King Kong demonstrates that love and faith live in all of us