If you're trying to find a way to make 2021 better than 2020, these books might give you some inspiration.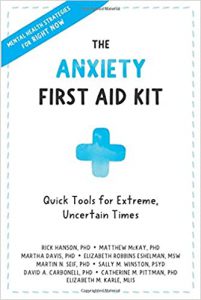 From the book description
When you're experiencing high levels of stress and anxiety, you need quick, in-the-moment relief. Whether you're dealing with financial strains, relationship struggles, or are just feeling the weight of the world in uncertain times, it's easy to become trapped in a constant state of mental and physical exhaustion. This emergency kit has you covered.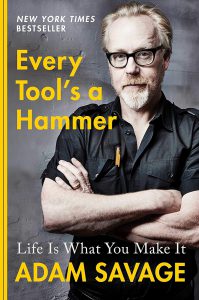 Adam Savage—star of Discovery Channel's Mythbusters—shares his golden rules of creativity, from finding inspiration to following through and successfully making your idea a reality.
Every Tool's a Hammer is a chronicle of my life as a maker. It's an exploration of making, but it's also a permission slip of sorts from me to you. Permission to grab hold of the things you're interested in, that fascinate you, and to dive deeper into them to see where they lead you.
Through stories from forty-plus years of making and molding, building and break­ing, along with the lessons I learned along the way, this book is meant to be a toolbox of problem solving, complete with a shop's worth of notes on the tools, techniques, and materials that I use most often.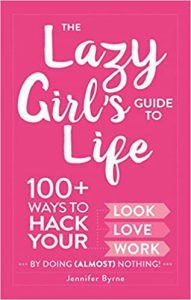 For when you have a lot to do…but just can't seem to bring yourself to do it, The Lazy Girl's Guide to Life is here. From simplifying daily beauty routines and keeping up with friendships to hacking the dating game and getting by in the corporate world, these easy, low-commitment suggestions have got even the laziest girl covered. Inside are solutions to more than 100 common problems.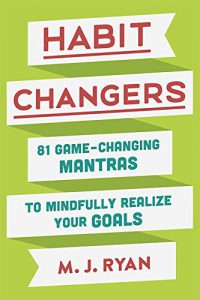 What would you like to change in your life? Be more focused at work? Communicate more effectively? Find work-life balance? Make smarter decisions? Be more patient with your team or family? Have greater self-confidence? Less stress? Just . . . be happier?
Often, the biggest obstacle to change lies in our most deeply ingrained habits: those automatic thought processes that operate outside our consciousness, and yet have a profound impact on our behavior, shaping everything from how we respond to challenges to how we engage with others.
The good news is that we can literally rewire our mental habits for the better. In Habit Changers, executive coach M.J. Ryan shares the secret weapon that has helped her highest performing clients improve their focus, better manage under pressure, enhance their emotional intelligence, become more effective leaders, and more.
Library Pick-up Service
The Library is currently limited to curbside pickup only. Although the building is closed to patrons, we will bring your library checkouts to you in the library parking lot. Visit our website for more detailed instructions https://lmlibrary.org/library-pick-up-service.
Request a Book Bundle
Want something new to read or watch but just don't know what? Fill out a request form, https://lmlibrary.org/book-bundle/, and we will find something for you! Tell us what sort of books or DVDs you want.
Once you've filled out the request form, we will set up a curbside pickup appointment and bring your library checkouts to you in the library parking lot. If you aren't satisfied with the items we picked, you can immediately return them and place a new request.
Library closed Martin Luther King Jr. Day
The Library will be closed on Monday, January 20th for Martin Luther King Jr. Day. We will continue curbside service on Tuesday.
Winter Reading Challenge
We have a fun way for you to start off the new year. Join us in a reading challenge from January 1st through March 1st!
The Way It Works
This program is for all ages. Earn 6 total badges to complete the program and be entered into a prize drawing. Earn badges by logging your time read, posting reviews and/or by completing activities online. The badges will change from black/white to color as you earn them.
With each badge you earn, you will also earn a ticket which you can redeem for a drawing of either a book, a variety of movie posters, or a mystery item.
How to Get Started
Sign up on our site at https://lmlibrary.beanstack.org or download the Beanstack tracker from Google Play or Apple App Store to register and get a look at the badges and prizes.
Online Library and Lunch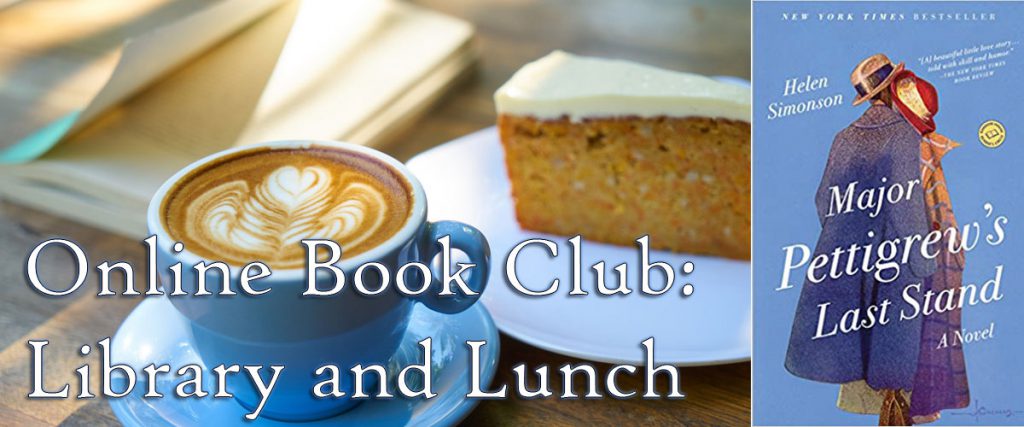 On Tuesday, February 9th at Noon, our book club will meet online to discuss "Major Pettigrew's Last Stand" by Helen Simonson.
Teen Virtual Club and Virtual Teen Otaku Club
Teens are invited to join us on zoom every second and fourth Wednesday at 4:45 pm to have discussions and play games. Sign up, https://lmlibrary.org/teen-virtual-club/, to gain access to our zoom room.

Our Teen Otaku Club is back, but in virtual form. Every first and third Wednesday at 4:45 pm starting Feb. 3rd, we will meet on zoom to discuss and enjoy anime and manga. Sign up, https://lmlibrary.org/teen-virtual-otaku-club/, to get placed on the hold list for the monthly anime pick DVD & obtain the zoom room info. Call the Library (620-626-0180) or email (sarahm @ lmlibrary.org) for more information.
To-Go Craft
Here is something for the kids. Between January 18th and 22nd, pick up a Baby Yoda (Grogu) Paper bag craft kit. It will have everything you need to create your own Baby Yoda minus the glue stick. Call the Library (620-626-0180) to arrange a curbside pickup for your To-Go craft Baby Yoda.