Events
Storytimes – Wednesdays at 10:00 am and again on Monday evenings at 5:30 pm

Facebook Storytimes – Fridays at 4 pm

Kids Thanksgiving Bingo – Tuesday, November 23rd at 5 pm

Kids, join us for a fun game of Thanksgiving themed Bingo! For ages 12 and under. Snacks and fun prizes will be available!

Movie Night – Tuesday, Nov. 30th at 6 pm
Come to the library and enjoy a movie and free popcorn! Feel free to bring your own drink, and a blanket/pillow to be comfy!
When the patrol's biggest rival, Mayor Humdinger, becomes Mayor of nearby Adventure City and starts wreaking havoc, Ryder and everyone's favorite heroic pups kick into high gear to face the challenge head-on.
Closed for Thanksgiving Holiday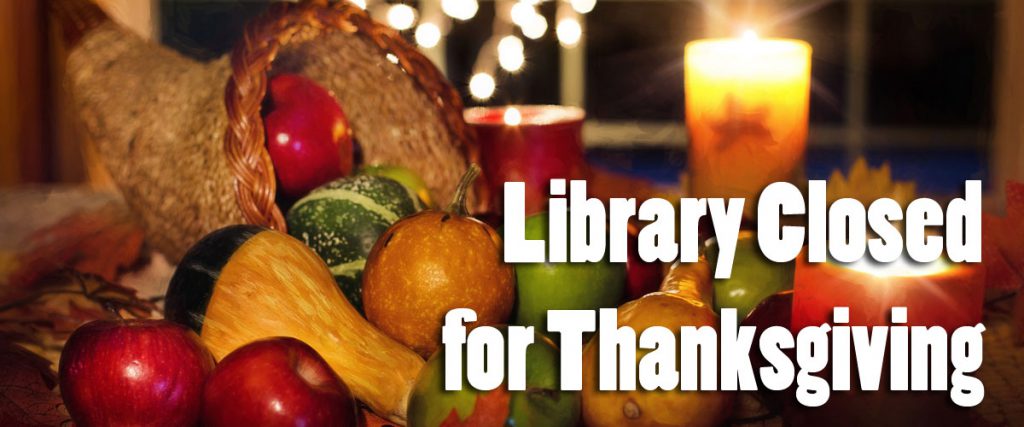 The library will close at 1 pm on Wednesday the 24th and will be closed on Thursday the 25th and Friday the 26th for the Thanksgiving Holiday. We will reopen for normal business hours on Saturday at 9 am.
Holiday Open House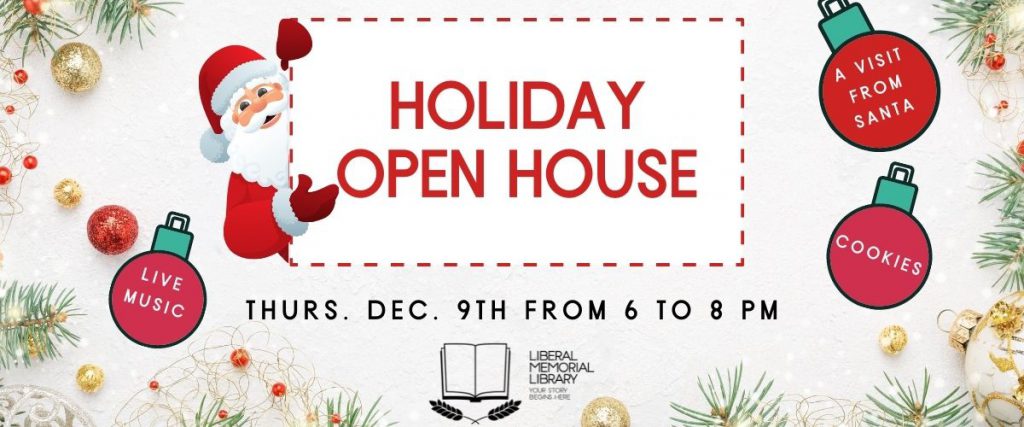 On December 9th from 6 to 8 pm, we are having a holiday celebration at the library. There will be cookies, musical performances, and a special visit from Santa. Bring the kids to listen to Santa tell stories and to take their pictures with Santa.
Teen Grab & Go Craft Kit: Mystery Craft
Teens, during the month of December come in and pick up a ready to make craft! Get one while supplies last, craft will be available for the rest of the month or until supplies run out.
Online Library and Lunch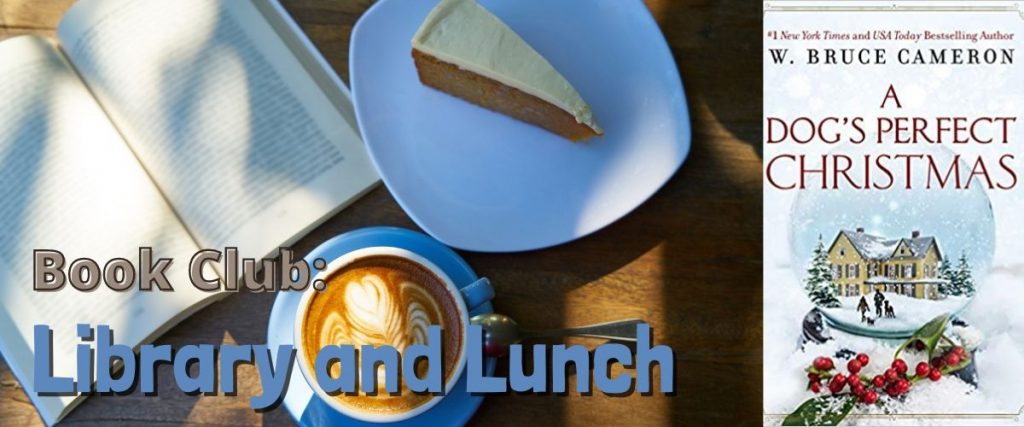 On Tuesday, December 14th at Noon, our book club will meet online to discuss "A dog's perfect Christmas" by Cameron, W. Bruce.
Ugly Christmas Sweater Party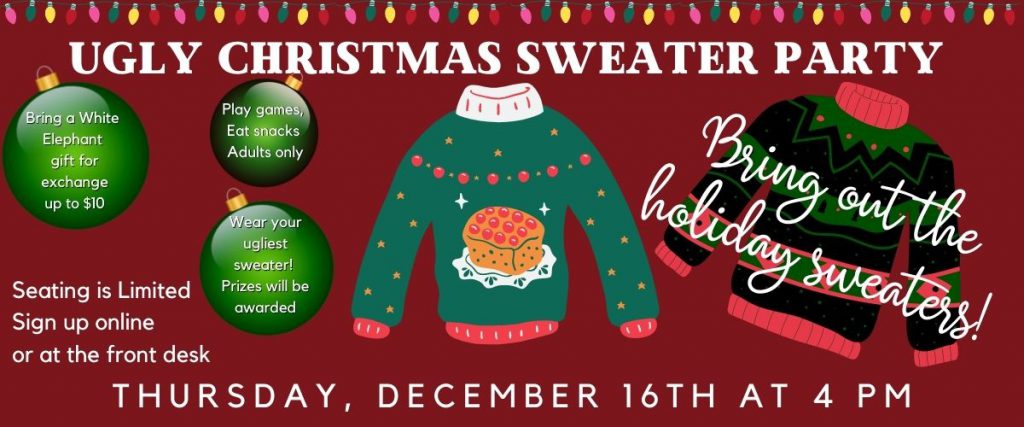 On Thursday, December 16th at 4 pm, wear an ugly Christmas sweater for this fun party for adults! Participate in a White Elephant gift exchange for gifts up to $10, play games, and eat snacks. Adults only.
Seating is limited. Sign up online, by phone, or at the front desk.
Teen Otaku Club
Wednesday, December 15th at 5 pm we will be celebrating our love of Otaku by having a holiday party! Join us in games, an ornament craft, snacks, and a gift exchange!
Sign up is required to attend this month due to the planned activities.
Holiday Cookbooks
Are you looking for some inspiration for a holiday feast? Check out some of our cookbooks. The Library has all kinds of cookbooks available for checkout. Here are a few: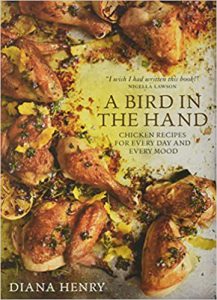 A Bird in the Hand: Chicken recipes for every day and every mood
by Diana Henry
Chicken is one of the most popular foods we love to cook and eat: comforting, casual, easy, even celebratory, it's always in the kitchen and on the table. Plundering the globe, there is no shortage of brilliant ways to cook it, whether you need a quick supper after work, something for a lazy summer BBQ or a feast to nourish family and friends. In A Bird in the Hand, Diana Henry o­ffers a host of new, simple and not-so-very-well-known dishes, starring the bird we all love.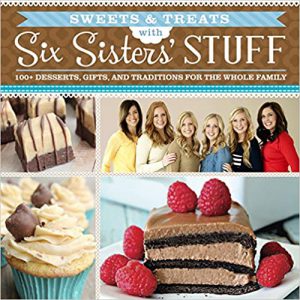 Sweets & Treats With Six Sisters' Stuff: 100+ Desserts, Gift Ideas, and Traditions for the Whole Family
by Six Sisters' Stuff
Who doesn't love dessert? The Six Sisters have gathered together more than 100 of their best dessert recipes into one cookbook that the whole family will enjoy. From cakes and cupcakes and cookies to pies and brownies and ice cream, this cookbook has the easy-to-make, family-friendly recipes you've come to expect from the Six Sisters.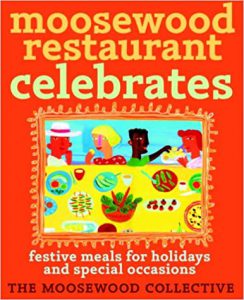 Moosewood Restaurant Celebrates: Festive Meals for Holidays and Special Occasions
by Moosewood Collective
For three decades, the famed Moosewood Collective has prepared innovative meatless meals that have left vegetarians and non-vegetarians alike clamoring for more. Now, just in time for the thirtieth anniversary of their internationally acclaimed Ithaca restaurant, The Moosewood Collective presents their first-ever collection of menus for memorable occasions, with vegetarian specialties for every season.