What's happening this week at the Library
Tuesday at 11am Storytime – Stories, songs, crafts, and more! Plus, every child gets a free book to take home at every storytime. Story times are open to children of all ages.
Tuesday at 6:30 pm Recipe Swap – Bring something you've made (along with the recipe) to share and enjoy everyone else's creations! Every month is a different theme! This month's theme is "Make ahead and freeze" recipes.
Thursday at 6 pm Storytime – If you can't make it to the morning storytime on Tuesday, you can come to the evening Thursday one instead.
Friday and Saturday Closed – The Library will be closed for Good Friday and Easter. We will reopen on Monday for our regular hours.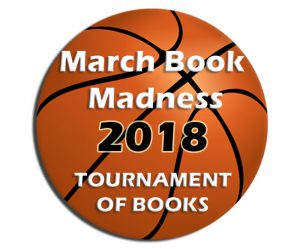 March Book Madness
This is the last week of our March Book Madness contest. Right now we are down to just two book contestants in each of the tournaments, Adult, Teen, and Children's Books.
You decide who will be the winner. Vote for your favorites, either on our website http://lmlibrary.org or in person at the library.
We will tally the votes and discover which books will be the 2018 books of the year. Normally we do this on Friday, but because the library will be closed for Good Friday, we will tally our votes and do our last prize drawing on the next Monday instead.
So, if you don't get a chance to vote in person before Thursday night, you can still vote online over the coming Easter weekend. Remember, each time you vote, you'll be entered into our fun prize drawings, one for each tournament, Adult, Teen, and Children's Books.
New Releases
Here are some of the library's newest books on the adult side.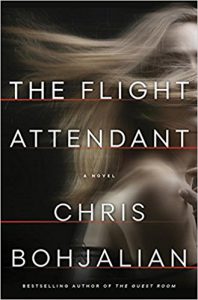 The Flight Attendant: A Novel
by Chris Bohjalian
From the Book Description
Cassandra Bowden is no stranger to hungover mornings. She's a binge drinker, her job with the airline making it easy to find adventure, and the occasional blackouts seem to be inevitable. She lives with them, and the accompanying self-loathing. When she awakes in a Dubai hotel room, she tries to piece the previous night back together. She quietly turns over in bed, careful not to aggravate her already pounding head, and looks at the man with whom she spent the night. She sees his dark hair. His utter stillness. And blood, a slick, still wet pool on the crisp white sheets.
Set amid the captivating world of those whose lives unfold at forty thousand feet, The Flight Attendant unveils a spellbinding story of memory, reckless self-disregard, and of murder far from home.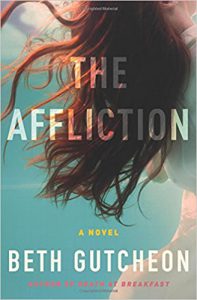 The Affliction: A Novel
by Beth Gutcheon
From the Book Description
Since retiring as head of a famous New York City private school, Maggie Detweiler is busier than ever. Chairing a team to evaluate the faltering Rye Manor School for girls, she will determine whether the school has a future at all.
At a reception for the faculty and trustees to "welcome" Maggie's team, no one seems more keen for all to go well than Florence Meagher, a star teacher who is loved and respected in spite of her affliction—that she can never stop talking.
Florence is one of those dedicated teachers for whom the school is her life, and yet the next morning, when Maggie arrives to observe her teaching, Florence is missing. Two days later, Florence's body is found in the campus swimming pool.
Maggie is asked to stay on to coach the very young and inexperienced head of Rye Manor through the crisis. She is soon joined by her madcap socialite friend Hope, who is jonesing for an excuse to ditch her book club anyway, before she has to actually read Silas Marner.
What on earth is going on in this idyllic town? Is this a run-of-the-mill marital murder? Or does it have something to do with the school board treasurer's real estate schemes? And is it possible that someone killed Florence just so she'd finally shut up?
Come to the library and enjoy these books or find some other type of books to read. Have a Happy Easter and don't forget to vote for your favorite book!