April is packed until the end of the month with things to do at the library.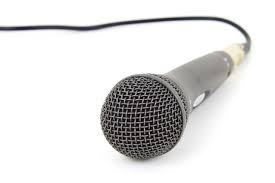 If you missed Friday's Open Mic, join us for next month's Open Mic Nite at 6 pm in the library basement. We love having new performers (contact Tammy tammyg@lmlibrary.org or Elizabeth childrens@lmlibrary.org to get on the bill for next month), but we also need a great audience! Check out new and familiar local performers, or come and try out your poetry, music, dramatic readings, or any other performance you wish to share.
Now that I have gotten that pitch out of the way, it's probably time to talk about a subject near and dear to my heart: Comicon! This year will be our second year, and we're going to be bigger than before! We have superhero crafts for kids, and games with super hero themed prizes. For the gamers among us, we have video and tabletop areas for kid and adult gamers alike. We'll have video rooms again for anime and other TV you might want to catch up on, such as the BBC Sherlock Holiday Special. There will be panels again this year to discuss your favorite pop culture stories.
Darth Vader and his Storm Trooper friend will be among us once again, thanks to the 501st Legion. They may be visited by a wookie and other friends, you never know. As always, costumes and nerd memorabilia will be encouraged and rewarded with our late-in-the-day costume contest for all ages.
I am so excited about our expanded offerings this year! If you have any questions, please let me know! If you want to contribute to panels, or have a skill (such as game-leading) you would like to contribute, we'd love to have you!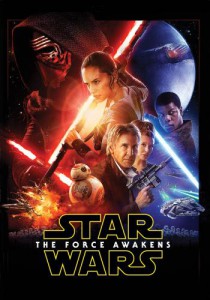 And this isn't even the half of it! We're still looking for Bunco players for the 24th, which is also our Earth Day Party. Our adult coffee klatch and craft is going to be faux stained glass (you can't mess it up! I promise!) at noon on Wednesday the 27th. Tuesday the 26th is our DNA party where we will build monsters and create life! Thursday of the same week is our monthly Sensory Storytime for children of all ages with communicative and developmental disorders such as autism, and lastly, when the kids are off school on Friday the 29th, we will be doing crafts at 1pm and watching Star Wars: The Force Awakens at 2 pm.
Next month we're firing off Summer Reading with a bang! Watch this space, and our website for more info!