What's happening this week
Children's Summer Reading is over and Adult Summer Reading is winding down, but there's still plenty going on at the library this week.
Tuesday at 6:30 pm Recipe Swap – Bring something you've made (along with the recipe) to share and enjoy everyone else's creations! Every month is a different theme. This month's theme will be fair foods.We will also have our Adult Summer Reading final prize drawing during Recipe Swap. Bring your reading list with you, or turn in your lists prior to the start of Recipe Swap. We will have the final prize drawing during this event. You do not have to be present to win.
Wednesday at 4 pm Lego Day – Kids, come use your imagination to build something great!
Thursday at 11:15 am Storytime – Listen to stories, sing songs, and do a craft. Storytimes are open to children of all ages.
Thursday at 4 pm Teen Video and Tabletop Game Club – Come play our Wii, Xbox, Ps4, or one of several fun board games.
Books that inspired a Movie or TV show
There are so many books in the library that have been made into movies or TV shows. We even have quite a few of the movies they were made into. We've put together a book display featuring some of the book and movie pairs that the library has to offer.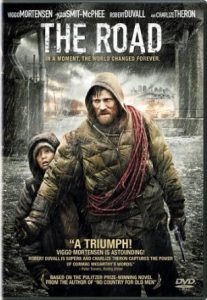 The Road
by Cormac McCarthy
This post-apocalyptic novel was written in 2006 and made into a movie in 2010 starring Viggo Mortensen, Charlize Theron, and Robert Duvall.
From the book description
A father and his son walk alone through burned America. Nothing moves in the ravaged landscape save the ash on the wind. It is cold enough to crack stones, and when the snow falls it is gray. The sky is dark. Their destination is the coast, although they don't know what, if anything, awaits them there. They have nothing; just a pistol to defend themselves against the lawless bands that stalk the road, the clothes they are wearing, a cart of scavenged food—and each other.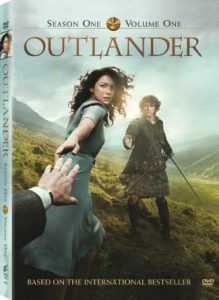 Outlander
by Diana Gabaldon
New York Times bestselling book and first in a very popular series, this novel inspired a TV series of the same name.
From the book description
The year is 1945. Claire Randall, a former combat nurse, is back from the war and reunited with her husband on a second honeymoon when she walks through a standing stone in one of the ancient circles that dot the British Isles. Suddenly she is a Sassenach—an "outlander"—in a Scotland torn by war and raiding Highland clans in the year of Our Lord . . . 1743.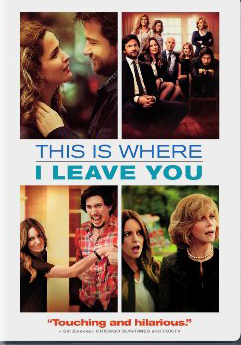 This Is Where I Leave You
by Jonathan Tropper
The dramatic comedy that was based on this book stars Jason Bateman, Tina Fey, Adam Driver, Corey Stoll as adult siblings.
From the book description
The death of Judd Foxman's father marks the first time that the entire Foxman clan has been together in years. Conspicuously absent: Judd's wife, Jen, whose affair with Judd's radio- shock-jock boss has recently become painfully public.
Simultaneously mourning the demise of his father and the demise of his marriage, Judd joins the rest of the Foxmans as they reluctantly submit to their patriarch's dying request: to spend the seven days following the funeral together. In the same house. Like a family.
As week quickly spins out of control, longstanding grudges resurface, secrets are revealed and old passions are reawakened.
This Is Where I Leave You is Jonathan Tropper's most accomplished work to date, a riotously funny, emotionally raw novel about love, marriage, divorce, family, and the ties that bind-whether we like it or not.