Summer Reading Program is off to a great start! If you haven't signed up your kids yet, you can still do so at our website http://lmlibrary.org/kids/summerreading/ or at the library. Teens (6th – 12th grade) can sign up at http://lmlibrary.org/teens/summerreading/
The library has lots of fun stuff going on every week! Here's what's coming up in June:
The school system is serving free lunches for kids ages 1-18 Mondays through Thursdays from 11:30 am – 12:30 pm here at the library, in our basement. No registration or identification is required.
Today through Thursday: Storywalk! Take a stroll outside the library and read a fun book at the same time. Start outside our front doors (next to the big open book) and go to your right until the last page, which is on the outside of The Learning Center annex.
We have a great guest coming on Wednesday at 6 pm! Former KU Basketball player and Graphic Novelist Scott Novosel will be here, it should be a lot of fun!
We have four storytimes every week, for all ages of kids. Wee ones & toddlers are invited to our Tuesday 11:15 am storytime, and we have a storytime on Tuesdays at 2 pm for 3rd – 5th graders. Thursdays at 11:15 am is our Preschoolers & Kindergarteners storytime, and 1st & 2nd graders are welcome at our 2 pm storytime on Thursdays. If you have children in multiple age ranges, you are welcome to come to the storytime that fits best with your schedule.
If you can't join us at our normal storytimes, we're also doing a special storytime on Friday, June 17th at 10 am at Spencer Browne's Coffeehouse. Enjoy coffee or your favorite morning beverage and relax as your kids listen to stories, sing songs, and do a craft.
This week, we also have a special puppet show! "Racing to Read" is Friday at 1:30 pm. Come watch the classic story about a tortoise and a hare.
Teens can join us every Tuesday at 4 pm for a movie and a craft in the YA area. We also have a video game & tabletop game club for teens every Thursday at 4 pm in the basement.
Tuesday at noon, we have our Book Club for adults – bring your lunch and join us for a discussion of Same Kind of Different as Me, by Ron Hall and Denver Moore.
Adults and teens can also join us Wednesday at noon or Thursday at 6 pm for Coffee provided by Spencer Browne's and Crafts! This month, we'll be making stone art.
And, adults can join our popular monthly dice game of Bunco at noon on Thursday, June 23! Registration is required, either on our website or by talking to Shannon.
On Wednesday, June 22 at 1 pm, join us for a show from Mad Science! Learn something about science through fun demonstrations.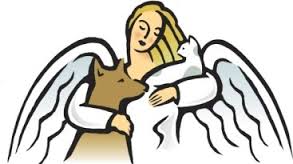 Do you like dogs? Friday, June 24 is "Take Your Dog to Work Day," and Angels for Animals will be here at the library at 2 pm to show us some rescue animals!
Performers including singers, dancers, musicians, poets, and actors have a chance to show off their talents on June 25 at 1 pm for Open Mic Day! Anyone interested in participating should contact Tammy, tammyg@lmlibrary.org. Or you can just come and enjoy the show.
Our monthly recipe swap will be on Monday the 27th at 6:30 pm. Bring a food that's served cold for summer or just come enjoy everyone else's creations.
Smoky Hills Public Television will be at the library on Wednesday the 29th at 1 pm with a Curious George presentation! He'll teach us about eating healthy in his funny way.
We're having a lot of fun through our Summer Reading Program here at the library, so come join us as we read, play, craft, and learn for the win!