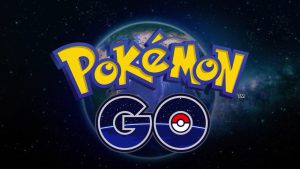 Here at the library, we're working on Catching Them All! Liberal Memorial Library is a Pokemon Gym, and a Pokestop in the new Pokemon Go game for phones and tablets. Stop in and catch some of the Pokemon who wander our aisles, and pick up Pokeballs at our stop. If you feel ambitious, challenge the Gym Leader! If you win, and become the new Gym Leader, come into the library for a special Pokemon Badge! One per Gym Leader, and for a limited time only!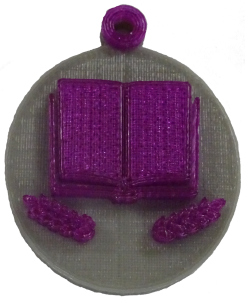 If you aren't into catching Pocket Monsters, our Adopt A Plant program is continuing! If you walk through the library, you will see our plants budding and growing, and you can see who belongs to each plant. The beans are sprouting like mad, but the tomatoes are not far behind! I've got my eye on the basil plants, and the carrots are not looking bad either.
What else is happening at the library? More than you can imagine!
Summer reading is wrapping up. Only one more week to go, can you believe it! We've had two months of fun and excitement, and now it is time to reward everyone for a job well-done. But I will say, during our last week, we go out with a bang! Here's our schedule!
TEENS—Movies & crafts (Tues. 7/19 @ 4 pm)
Enjoy some summer films and make cool crafts.
Beejays Baseball Team (Wed. 7/20 @ 10 am)
Bring your glove for a story and play time with Liberal's own Beejay's Baseball Team! All ages welcome.
TEENS—Tabletop & Video Game Club (Thu. 7/21 @ 4 pm)
Come play our Wii, Xbox, PS4, or one of several fun board games. If that doesn't strike your fancy, check out our teen crafts!
Coffee & Crafts (Wed. 7/20 @ Noon & Thu. 7/21 @ 6 pm)
This month, we'll decoupage boxes using pretty paper. Make a decorative box you'll want to show off.
End of Summer Reading Party (Fri. 7/22 @ 1 pm)
Celebrate the end of Summer Reading Program with ice cream and play games for prizes!
Recipe Swap (Tues. 7/26 @ 6:30 pm)
Bring something you've made (along with the recipe) to share and enjoy everyone else's creations!
Summer Reading Logs due 7/27! Turn in your completed summer reading log to get a prize!
As we say goodbye to youth summer reading, we also want to remind our adults that our Adult Summer Reading will take place during August. We have some fun prizes, and a chance to read new things. Also take the opportunity to expand your circle of friends! The library is filled with people who are just as interested in engaging with reading learning as you.
We always have something exciting happening at the library, and we hope you will check us, and our books, out!