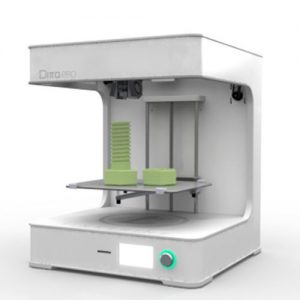 We've been making all kinds of interesting things on the library's brand new 3D printer, paid for courtesy of the State Library of Kansas and the Institute of Museum and Library Services.
If you haven't heard of 3D printers, they are used to create three dimensional objects with a kind of plastic that is heated and laid down layer after layer until a new object takes shape. The plastic filament our printer uses is made from natural corn starch, making it biodegradable and environmentally friendly.
Come in and ask about using the library's 3D printer. We will be offering beginning classes on 3D printing this week Monday through Thursday. Seating is limited so sign up at the Circulation Desk at the library.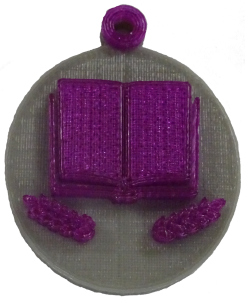 Pokémon Go
One of the things we have created on our 3D printer is a Liberal Memorial Library Pokémon Go badge. Our library is a PokéStop and Gym. Anyone who battles and becomes the library's new Gym Leader can earn a library badge. Just come in to the library and show us that you're the new Gym Leader to get your badge.
Summer Reading is over, at least for the kids, but we still have a lot going on at the library this summer.
Tuesday, July 26th Recipe Swap at 6:30 pm – This month's theme will be vegetable based recipes.
Wednesday, July 27th Summer Reading Logs due – Kids, turn in your reading logs to qualify for a Summer Reading prize and to register for the High Readers event.
Thursday, July 28th Storytime at 11:15 am – Regular storytimes will resume this Thursday.
Thursday, July 28th Bunco at noon – Join us for the popular dice game! Registration is required.
Friday, July 29th Movie Day at 2 pm – Popcorn and refreshments available! All movies are rated G.
Kansas Notable Books
Every year the Kansas State Library chooses a new list of Kansas Notable Books that are either written by Kansas authors or about a Kansas related topics.
Here are a few of the Kansas Notable books on display at the library: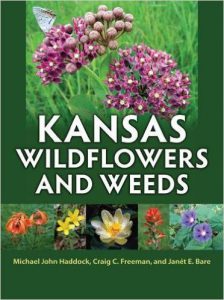 Kansas Wildflowers and Weeds
by Michael John Haddock
From the book description
A reference and a guidebook for a new generation of plant enthusiasts, this volume includes up-to-date nomenclature, keys, and descriptions, as well as habitat, distribution, and ecological information.
Designed for the professional botanist and passionate amateur alike, Kansas Wildflowers and Weeds brings names and taxonomic information into line with recent revolutions in studies of DNA, macro- and micromorphology, cytology, ecology, and phenology.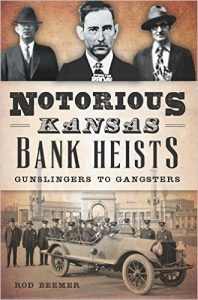 Notorious Kansas Bank Heists
by Rod Beemer
From the book description
Bank robbers wreaked havoc in the Sunflower State. After robbing the Chautauqua State Bank in 1911, outlaw Elmer McCurdy was killed by lawmen but wasn't buried for sixty-six years. His afterlife can be described only as bizarre. Belle Starr's nephew Henry Starr claimed to have robbed twenty-one banks. The Dalton gang failed in their attempt to rob two banks simultaneously, but others accomplished this in Waterville in 1911. Nearly four thousand known vigilantes patrolled the Sunflower State during the 1920s and 1930s to combat the criminal menace. One group even had an airplane with a .50-caliber machine gun. Join author Rod Beemer for a wild ride into Kansas's tumultuous bank heist history.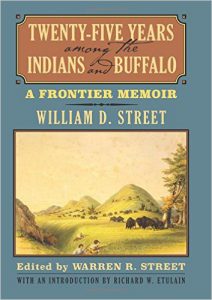 Twenty-Five Years among the Indians and Buffalo: A Frontier Memoir
by William D. Street
From the book description
Nearing 60, William D. Street (1851–1911) sat down to write his memoir of frontier life. Street's early years on the plains of western Kansas were both ordinary and extraordinary; ordinary in what they reveal about the everyday life of so many who went out to the western frontier, extraordinary in their breadth and depth of historical event and impact.
His tales of life as a teamster, cavalryman, town developer, trapper, buffalo hunter, military scout, and cowboy put us squarely in the middle of such storied events as Sheridan's 1868–1869 winter campaign. They take us trapping beaver and hunting buffalo for hides and meat, and driving cattle on the Great Western Cattle Trail.
Edited by Street's great-grandson, with an introduction by Richard Etulain, a leading scholar of the West, this memoir is history as it was lived, recalled in sharp detail and recounted in engaging prose, for the ages.