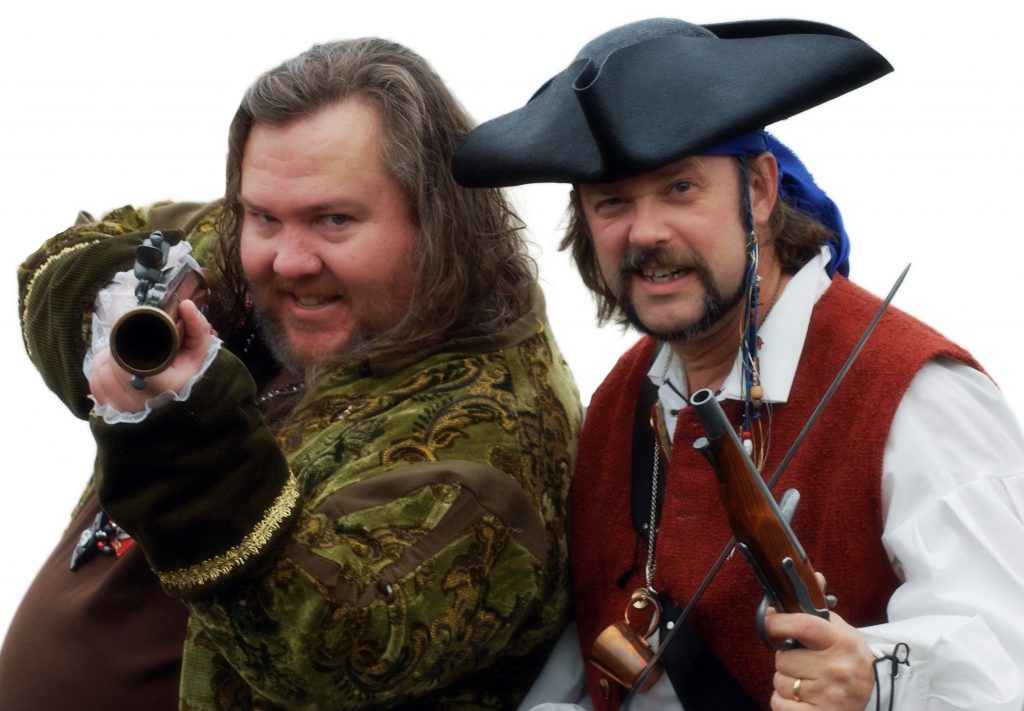 Yesterday was International Talk Like A Pirate day, a fun holiday that was started in 1995 by a couple of guys during a racquetball game. See talklikeapirate.com for more details.
Ye can learn how t' natter like a pirate wit' Mango Languages, which is free to Kansas residents through the Kansas State Library's eCard. Go to mango.lmlibrary.org and you'll see Mango's log in screen. Kansas residents can sign up for free or choose to use Mango as a guest. If you do log in as a guest, the program won't remember where you left off. Once you're in you'll be asked to pick a language, type or choose "Pirate" to get started learning how to talk like a pirate.
World War II Historical Fiction
World War II began and ended in September,1939 to 1945 . In honor of those who served, we've put together a book display featuring fiction books that take place during the war. Here are a few books from the display.
To find more World War II historical fiction books in our catalog, follow this link https://swkls.agverso.com/sch?&cid=swkls&lid=lici&index=subject&term=World War+1939-1945+Fiction. From there you can place a hold on books you'd like to read. We will pull the books for you and contact you to schedule a convenient pickup time.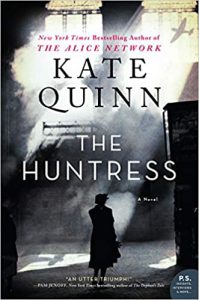 The Huntress: A Novel
by Kate Quinn
In the aftermath of war, the hunter becomes the hunted…
Bold, reckless Nina Markova grows up on the icy edge of Soviet Russia, dreaming of flight and fearing nothing. When the tide of war sweeps over her homeland, she gambles everything to join the infamous Night Witches, an all-female night bomber regiment wreaking havoc on Hitler's eastern front. But when she is downed behind enemy lines and thrown across the path of a lethal Nazi murderess known as the Huntress, Nina must use all her wits to survive.
British war correspondent Ian Graham has witnessed the horrors of war from Omaha Beach to the Nuremberg Trials. He abandons journalism after the war to become a Nazi hunter, yet one target eludes him: the Huntress. Fierce, disciplined Ian must join forces with brazen, cocksure Nina, the only witness to escape the Huntress alive. But a shared secret could derail their mission unless Ian and Nina force themselves to confront it.
In this immersive, heart-wrenching story, Kate Quinn illuminates the consequences of war on individual lives, and the price we pay to seek justice and truth.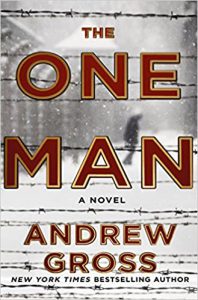 The One Man
by Andrew Gross
Poland. 1944. Alfred Mendl and his family are brought on a crowded train to a Nazi concentration camp after being caught trying to flee Paris with forged papers. His family is torn away from him on arrival, his life's work burned before his eyes. To the guards, he is just another prisoner, but in fact Mendl―a renowned physicist―holds knowledge that only two people in the world possess. And the other is already at work for the Nazi war machine.
Four thousand miles away, in Washington, DC, Intelligence lieutenant Nathan Blum routinely decodes messages from occupied Poland. Having escaped the Krakow ghetto as a teenager after the Nazis executed his family, Nathan longs to do more for his new country in the war. But never did he expect the proposal he receives from "Wild" Bill Donovan, head of the OSS: to sneak into the most guarded place on earth, a living hell, on a mission to find and escape with one man, the one man the Allies believe can ensure them victory in the war.
Bursting with compelling characters and tense story lines, this historical thriller from New York Times bestseller Andrew Gross is a deeply affecting, unputdownable series of twists and turns through a landscape at times horrifyingly familiar but still completely new and compelling.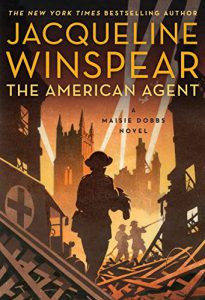 The American Agent: A Maisie Dobbs Novel
by Jacqueline Winspear
When Catherine Saxon, an American correspondent reporting on the war in Europe, is found murdered in her London digs, news of her death is concealed by British authorities. Serving as a linchpin between Scotland Yard and the Secret Service, Robert MacFarlane pays a visit to Maisie Dobbs, seeking her help. He is accompanied by an agent from the US Department of Justice—Mark Scott, the American who helped Maisie escape Hitler's Munich in 1938. MacFarlane asks Maisie to work with Scott to uncover the truth about Saxon's death.
As the Germans unleash the full terror of their blitzkrieg upon the British Isles, raining death and destruction from the skies, Maisie must balance the demands of solving this dangerous case with her need to protect Anna, the young evacuee she has grown to love and wants to adopt. Entangled in an investigation linked to the power of wartime propaganda and American political intrigue being played out in Britain, Maisie will face losing her dearest friend—and the possibility that she might be falling in love again.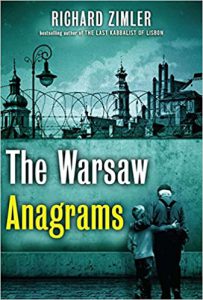 The Warsaw Anagrams: A Novel
by Richard Zimler
Richard Zimler, whose bestseller The Last Kabbalist of Lisbon earned him acclaim as a uniquely masterful storyteller, has written his most compelling novel yet in The Warsaw Anagrams.
Autumn, 1940. The Nazis seal 400,000 Jews into the Warsaw Ghetto. Erick Cohen, an elderly psychiatrist, moves to a tiny apartment with his last remaining relatives. One bitterly cold day, his beloved great-nephew Adam goes missing. The child's body is discovered tangled in the barbed wire surrounding the ghetto, strangely mutilated.And then another body turns up — this time a young girl. Evidence begins to point to the unthinkable, a Jewish traitor luring children to their deaths. Could this be?
A profoundly moving and darkly atmospheric historical thriller, this book takes the reader into the most forbidden corners of Nazi-occupied Warsaw — as well as into the most heroic places of the heart.
Online Library and Lunch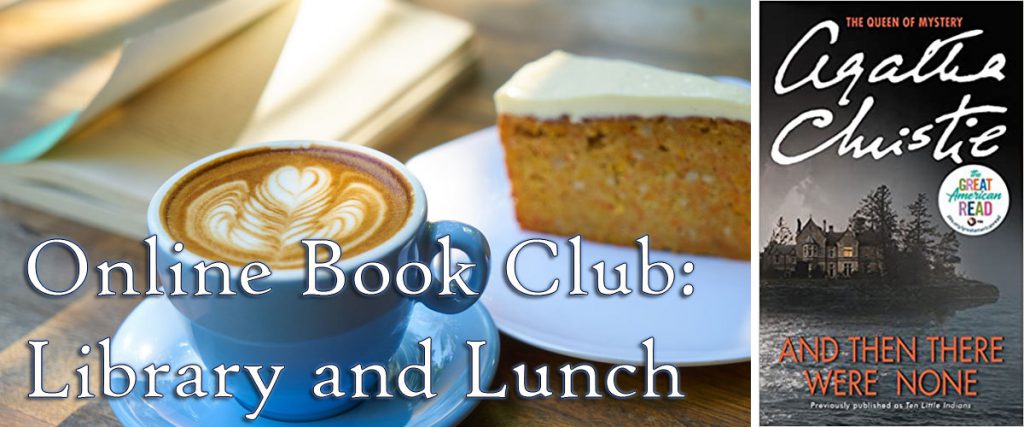 On Tuesday, October 13th at Noon, our book club will meet online to discuss "And Then There Were None" by Agatha Christie.