Storytimes –
Monday evenings at 5:30 pm
Wednesdays at 10:00 am
Saturdays at 11 am in English and 11:30 in Spanish
Facebook Storytimes on Thursdays at 11 am

Closed Labor Day
The Library will be closed on Monday, September 5th for Labor Day. We will reopen on Tuesday for our regular hours.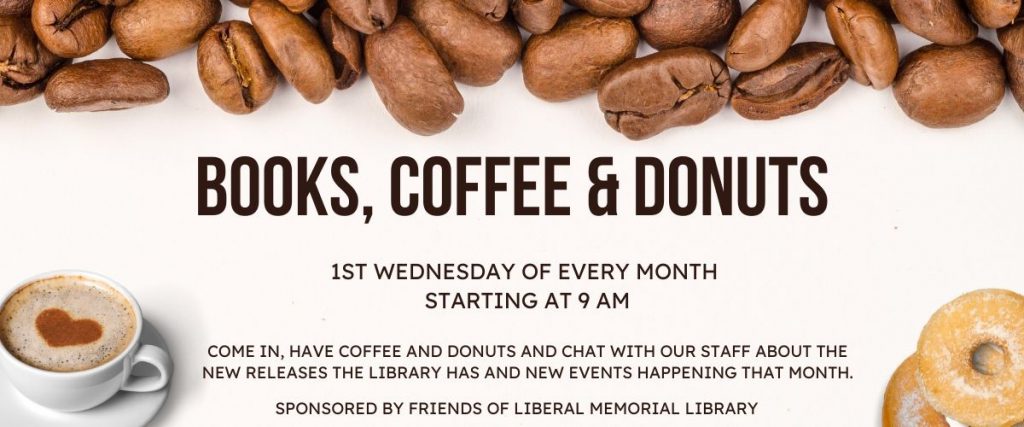 Books, Coffee & Donuts
On Wednesday, September 7th starting at 9 am, come to the library to chat with our staff over coffee and donuts about new releases and new events happening that month.
Teen Otaku Club
Do you love anime and manga and are in middle or high school? Then come to our Teen Otaku Club meeting.
On Friday, September 9th at 4:30 pm we play games and have anime trivia.
On Wednesday, September 21st at 5 pm we will watch & discuss the anime "Cells at Work".
Sign up in advance to save your spot. Join us at the meeting for your chance at an anime door prize and fun anime/manga discussion!
Library and Lunch
On Tuesday, September 13th​ at Noon, our book club will meet to discuss "The Rosie Project" by Graeme Simsion. Bring your lunch and join the discussion.
Game Day
On Thursday, September 15th at 5 pm, come to the library and play video games, board games, and card games. This event is open to all ages, bring a friend or family member to try out a new game! We will also have occasional tournaments on Mariokart, Super Smash Bros., Just Dance and Tekken for those interested.
Rainbow Room Escape Room
Can you escape the upside down? From Sept 26th to the 30th, we will have an escape room themed after the newest season of a Netflix supernatural thriller. Solve clues and puzzles to open locks and escape the room. The room is timed for 30 minute sessions. Knowledge of the show is not necessary to escape. This FREE experience is open to ages 10 and older for groups of 2 – 5 people. Sign up is required. Sign up will start on September 1st. Please call or visit the library (620-626-0180) to reserve your spot!
Fictionalized Biographies
Have you ever read about a historical character and wondered what their lives were like and what they might have thought or felt?
In fictionalized biographies, the author uses artistic license to create a story about real historical figures and events.
Here are a few of books in our "Fictionalized Biographies" book display: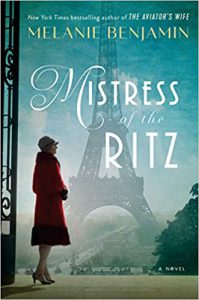 The Magnificent Lives of Marjorie Post
by Allison Pataki
Mrs. Post, the President and First Lady are here to see you. . . . So begins another average evening for Marjorie Merriweather Post. Presidents have come and gone, but she has hosted them all. Growing up in the modest farmlands of Battle Creek, Michigan, Marjorie was inspired by a few simple rules: always think for yourself, never take success for granted, and work hard. Marjorie had an insatiable drive to live and love and to give more than she got. From crawling through Moscow warehouses to rescue the Tsar's treasures to outrunning the Nazis in London, from serving the homeless of the Great Depression to entertaining Roosevelts, Kennedys, and Hollywood's biggest stars, Marjorie Merriweather Post lived an epic life few could imagine.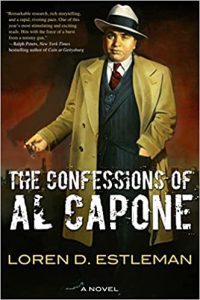 The Confessions of Al Capone
by Loren D. Estleman
In 1944 Al Capone, the most notorious Mob boss in history, has been released from prison. Though Capone is no longer the powerful force who dominated Chicago's underworld for years, he is still a thorn in the side of J. Edgar Hoover. The Bureau has a good chance of nailing key members who now are active in the wartime black market if they can get Capone to reveal details of crimes he and his Outfit committed.
FBI agent Peter Vasco is perfect for the job. His orders: pose as the priest he wanted to be before he dropped out of seminary, get close to Capone, and get Hoover the information he demands.
Vasco is alternately fascinated and repelled by the things Capone reveals. Al Capone would stop at nothing to take what he wanted, but also fed the poor of Chicago; he rose to the top of Chicago on a tide of bootleg beer and booze, but took the time to ensure that innocent victims of Mob violence got proper medical care.
This is Al Capone as he's never been seen before, a ruthless crime lord who trafficked in death and corruption…as well as a man of refined tastes who loved his family. A man whose life is waning, and perhaps, a man who is seeking absolution.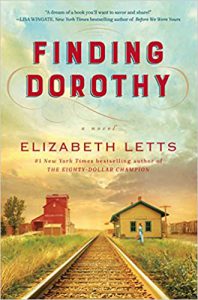 Finding Dorothy
by Elizabeth Letts
Hollywood, 1938: As soon as she learns that M-G-M is adapting her late husband's masterpiece for the screen, seventy-seven-year-old Maud Gage Baum sets about trying to finagle her way onto the set. Nineteen years after Frank's passing, Maud is the only person who can help the producers stay true to the spirit of the book—because she's the only one left who knows its secrets.
But the moment she hears Judy Garland rehearsing the first notes of "Over the Rainbow," Maud recognizes the yearning that defined her own life story. Judy reminds Maud of a young girl she cared for and tried to help in South Dakota, a dreamer who never got her happy ending. Now, with the young actress under pressure from the studio as well as her ambitious stage mother, Maud resolves to protect her—the way she tried so hard to protect the real Dorothy.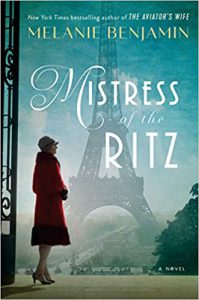 Mistress of the Ritz
by Melanie Benjamin
Nothing bad can happen at the Ritz; inside its gilded walls every woman looks beautiful, every man appears witty. Favored guests like Ernest Hemingway and the Duke and Duchess of Windsor walk through its doors to be welcomed by Blanche Auzello and her husband, Claude, the hotel's director.
Until June 1940, when the German army sweeps into Paris, setting up headquarters at the Ritz. Suddenly Blanche and Claude must navigate a terrifying new reality. One that may destroy the tempestuous marriage between this beautiful, reckless American and her very proper Frenchman. For in order to survive—and strike a blow against their Nazi "guests"—Blanche and Claude must spin a web of deceit that ensnares everything and everyone they cherish.