Storytimes –
Monday evenings at 5:30 pm
Wednesdays at 10:00 am
Saturdays at 11 am in English and 11:30 in Spanish
Facebook Storytimes in English and Spanish

Haunted House Decorating Contest
The library is having a Haunted House Decorating Contest that involves decorating small wooden model houses. For everyone who has signed up for the contest, the houses are due back on Monday the 17th. On the 26th we will announce the winner of the contest. Come to the library from Tuesday the 18th through the 22nd and vote for your favorite.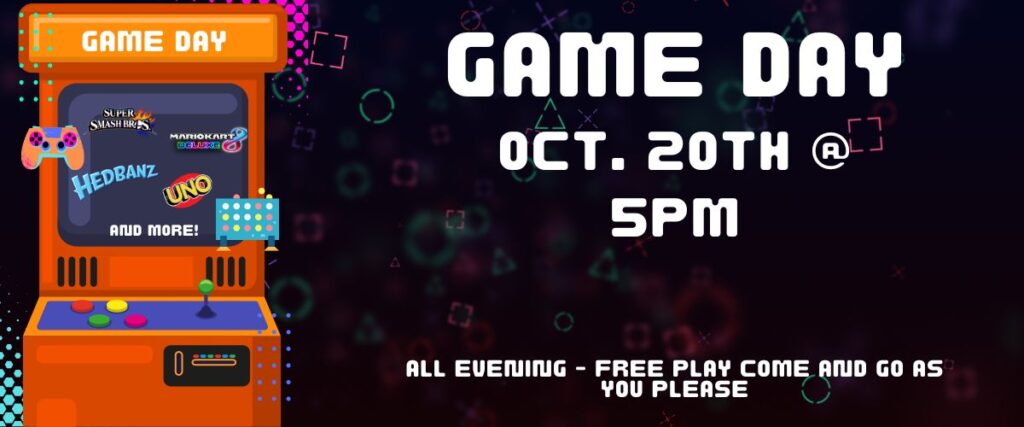 Game Day
On Thursday, October 20th at 5 pm, come to the library and play video games, board games, and card games. This event is open to all ages, bring a friend or family member to try out a new game! We will also have occasional tournaments on Mariokart, Super Smash Bros., Just Dance and Tekken for those interested.
Teen Otaku Club
Do you love anime and manga and are in middle or high school? Then come to our Teen Otaku Club meeting.
On Wednesday, October 19th at 5 pm we will watch & discuss the anime "The Promised Neverland".
On Friday, Friday, November 11 at 4:30 pm we play games and have anime trivia.
Sign up in advance to save your spot. Join us at the meeting for your chance at an anime door prize and fun anime/manga discussion!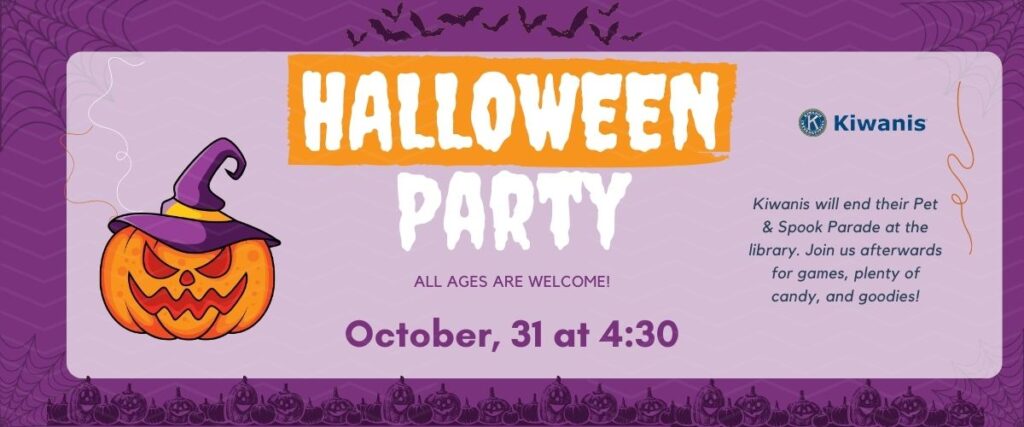 Halloween Party
Everyone's invited to our Halloween Party following the Kiwanis Pet and Spook Parade! There will be games with plenty of candy and goodies!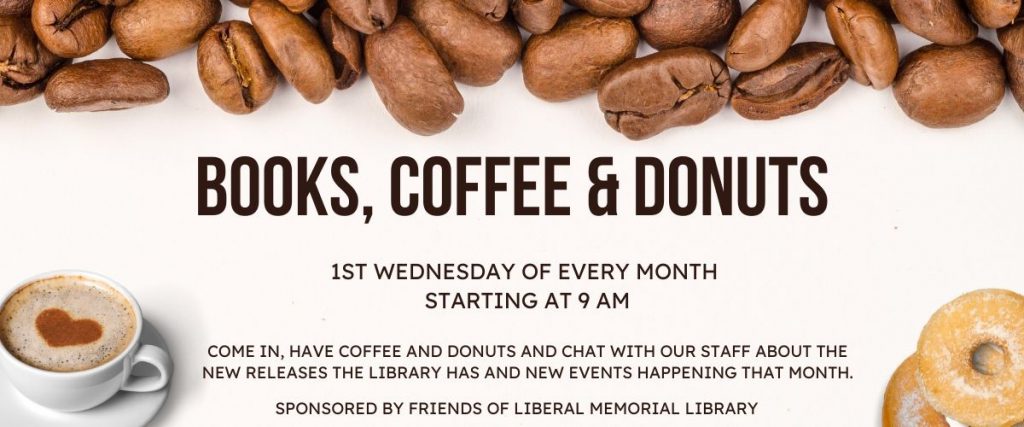 Books, Coffee & Donuts
On Wednesday, November 2nd starting at 9 am, come to the library to chat with our staff over coffee and donuts about new releases and new events happening that month.
Library and Lunch
For November's book discussion, we asked our patrons to write down the names of authors they are most thankful for and we put them in a bowl for others to draw from. Come to the circulation desk to draw an author's name and find a book in the library written by that author. We'll meet on Tuesday, November 8th at 12 p.m. Bring your lunch and join the discussion.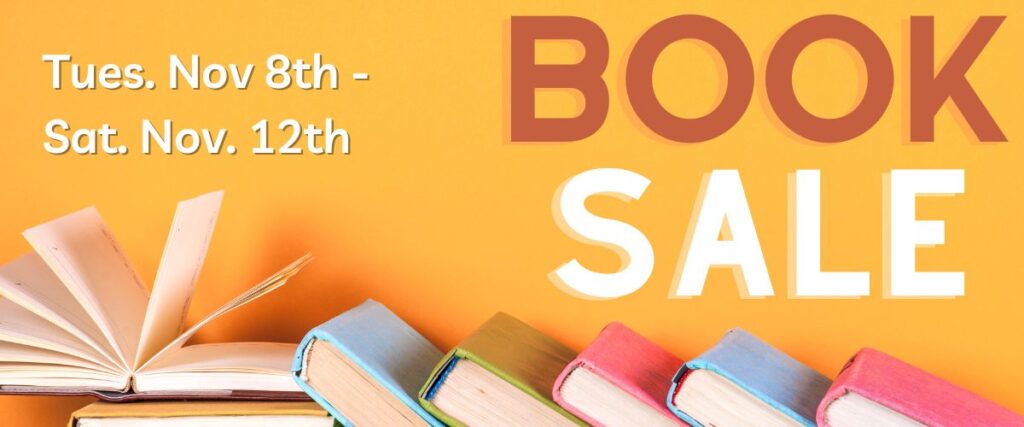 Fall Book Sale
Support the library and pick up some good deals at our book sale Tuesday, Nov. 8th – Saturday, Nov. 12th during regular library hours.
Tues-Thurs – paperbacks will be $0.50 each and all other items will be $1 each.
Fri-Sat – $1 for every bag full of books and $2 for every box full of books.
Funds from the Book Sale go to the Friends of the Library to help support library programs including Baby's Bookshelf, Budding Bookworms, Summer Reading Program, etc.
Reception
On Monday evening, November 7th from 6 pm – 7:30 pm, there will be an exclusive first pick Book Sale reception for current and new Friends of the Library members only.
Sign up to become a Friend of the Library today . You can renew your membership by paying online with PayPal or in person at the library.