Storytimes –
Monday evenings at 5:30 pm
Wednesdays at 10:00 am
Saturdays at 11 am in English and 11:30 in Spanish
Facebook Storytimes in English and Spanish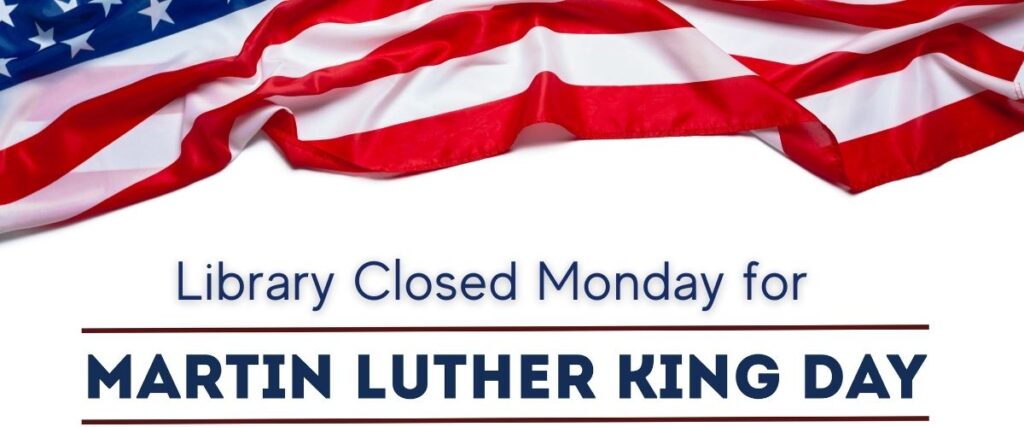 Library Closed Martin Luther King Jr. Day
The Library will be closed on Monday, January 16th for Martin Luther King Jr. Day. We will reopen for normal hours on Tuesday, 17th – 9:00 a.m.- 8:00 p.m.
Teen Otaku Club
Do you love anime and manga and are in middle or high school? Then come to our Teen Otaku Club meeting.
On Wednesday, January 18th at 5 pm we will watch & discuss the anime Black Clover!
Sign up in advance to get a free sticker at the meeting! Join us for your chance at an anime door prize and fun anime/manga discussion.
Game Day
On Thursday, January 26th at 4 pm, come to the library and play video games, board games, and card games. This event is open to all ages, bring a friend or family member to try out a new game! We will also have occasional tournaments on Mariokart & Super Smash Bros. for those interested.
Books, Coffee & Donuts
On Wednesday, February 1st starting at 9 am, come to the library to chat with our staff over coffee and donuts about new releases and new events happening that month.
Library and Lunch
On Tuesday, February 10th​ at Noon, our book club will meet to discuss "A Walk in the Woods: rediscovering America on the Appalachian Trail" by Bill Bryson. Bring your lunch and join the discussion.
New Year's Resolutions
Here are a few books from our New Year's Resolutions book display to inspire you.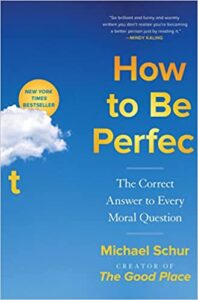 How to be perfect : the correct answer to every moral question
by Michael Schur ; with philosophical nitpicking by Professor Todd May.
From the book description
"From the creator of The Good Place and the co-creator of Parks and Recreation, a hilarious, thought-provoking guide to living an ethical life, drawing on 2,400 years of deep thinking from around the world"
Most people think of themselves as "good," but it's not always easy to determine what's "good" or "bad"—especially in a world filled with complicated choices and pitfalls and booby traps and bad advice. Fortunately, many smart philosophers have been pondering this conundrum for millennia and they have guidance for us. With bright wit and deep insight, How to Be Perfect explains concepts like deontology, utilitarianism, existentialism, ubuntu, and more so we can sound cool at parties and become better people.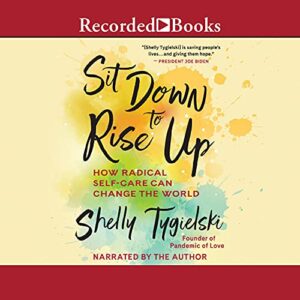 Sit down to rise up : how radical self-care can change the world
by Shelly Tygielski ; foreword by Chelsea Handler.
From the book description
An empowering book on propelling profound social change by going inward, from a mindfulness teacher and activist.
Shelly Tygielski shows that self-care can be a powerful tool for spurring transformative collective action. She shares her evolution from a Jerusalem-born child of traditional Sephardic Jewish parents to a middle-class American suburban youth who questioned her faith to a young executive in corporate America. As she used radical self-care practices to manage a serious chronic health issue, she had an epiphany: finding true health and peace is not a solo endeavor but one that lives in connection with others. Shelly's work began as "me" work and transformed into "we" work. In Sit Down to Rise Up, she shows that this is possible for all of us.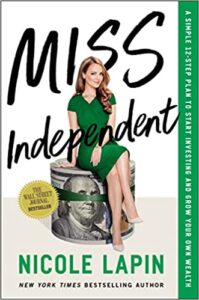 Miss Independent : a simple 12-step plan to start investing and grow your own wealth
by Nicole Lapin.
From the book description
You've worked hard for your money and now it's time for your money to work for you. You will never earn or budget your way into real wealth. Growing your money significantly doesn't require starting with a lot of money. It requires a little bit of knowledge about taking smart risks and as much time as possible to take advantage of the glorious power of compound interest, which Einstein refers to as the eighth wonder of the world.
From automating your savings to easy, no-stress investing strategies, Nicole will teach you how to take your financial knowledge and portfolio to the next level and start you on your journey to your ultimate destination: true financial independence.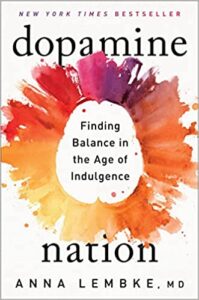 Dopamine nation : finding balance in the age of indulgence
by Anna Lembke, M.D.
From the book description
We're living in a time of unprecedented access to high-reward, high-dopamine stimuli: drugs, food, news, gambling, shopping, gaming, texting, sexting. The smartphone is the modern-day hypodermic needle, delivering digital dopamine 24/7 for a wired generation. As such, we've all become vulnerable to compulsive overconsumption.
Psychiatrist and author Dr. Anna Lembke explores new scientific discoveries that explain why the relentless pursuit of pleasure leads to pain . . . and what to do about it. She illustrates how finding contentment and connectedness means keeping dopamine in check. The secret to finding balance is combining the science of desire with the wisdom of recovery.