Storytimes –
Monday evenings at 5:30 pm
Wednesdays at 10:00 am
Saturdays at 11 am in English and 11:30 in Spanish
Cutest Pet Contest Voting
Voting is open this week for our cutest pet contest. Come in to the library and vote for the cutest of the cute.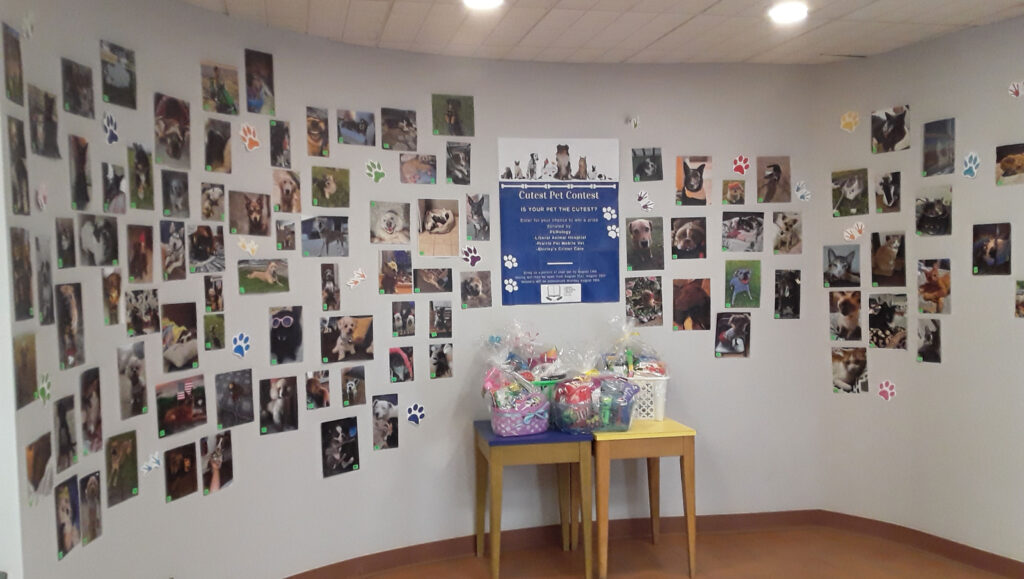 For the last couple of weeks, people have sent us pictures of their dogs, cats, and other pets to enter our contest. Now it's time for you to decide the winners.
Voting ends on Saturday, August 26th and the winner will be announced on the following Monday.
Prizes for the contest were donated by:
FURology
Liberal Animal Hospital
Prairie Pet Mobile Vet
Shirley's Critter Care
Adventurepack "Beginning Bird Watching" Presentation
On Tuesday, August 22nd at 4:30 pm, Dr. Jackie Augustine of Audubon of Kansas will visit the library and teach us how to start the hobby of bird watching. Learn tips and tricks and how to check out the new "Adventurepack" backpacks from the library.
Game day
On Thursday, August 24th starting at 4 pm, join us to play video games, board games and card games. This event is open to all ages, bring a friend or family member to try out a new game!
Library Closed
The library will be closed on Friday, August 25th for staff training. Our regularly scheduled Mahjong game will be cancelled this week. We will reopen on Saturday for our regular hours, 9am to 1pm.
Books, Coffee & Donuts
On Wednesday, September 6th starting at 9 am, come to the library to chat with our staff over coffee and donuts about new releases and new events happening that month.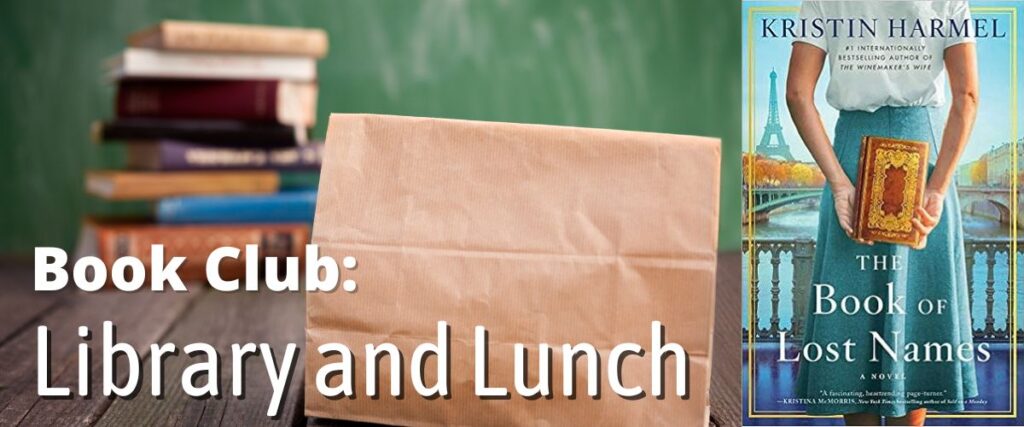 Library and Lunch
On Tuesday, September 12th​ at 12pm, our book club will meet to discuss "The Book of Lost Names" by Kristin Harmel. Bring your lunch and join the discussion.
For the Birds – book display
Come in and check out our bird themed book display. It is inspired by Jackie Augustine, the Executive Director for Audubon of Kansas coming to visit our library.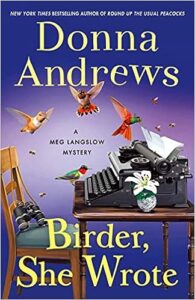 Birder, She Wrote: A Meg Langslow Mystery
by Donna Andrews
Meg is relaxing in the hammock and watching the hummingbirds at their feeders when her hopes for a relaxing early summer morning are dashed.
Meg's grandmother, Cordelia, shows up, trailed by a nosy reporter who is writing a feature on her for a genteel Southern ladies' magazine.
Cordelia drafts Meg to accompany her – and the reporter, alas – in their search for a long-lost cemetery. Unfortunately what they discover is not an ancient cemetery but a fresh corpse. Can Meg protect her grandmother – and Caerphilly – from the reporter who seems to see the worst in everything . . . and help crack the case before the killer finds another victim?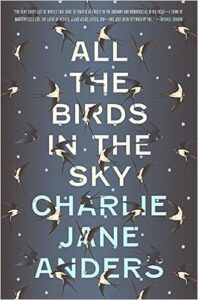 All the Birds in the Sky
by Charlie Jane Anders
When Patricia Delfine was six years old, a wounded bird led her deep into the forest to the Parliament of Birds, where she met the Great Tree and was asked a question that would determine the course of her life.
When Laurence Armstead was in grade school, he cobbled together a wristwatch-sized device that could send its wearer two seconds into the future.
When Patricia and Laurence first met in high school, they didn't understand one another at all. But as time went on, they kept bumping into one another's lives. Now they're both grown up, and the planet is falling apart around them.
Laurence is an engineering genius who's working with a group that aims to avert catastrophic breakdown through technological intervention into the changing global climate. Patricia is a graduate of Eltisley Maze, the hidden academy for the world's magically gifted, and works with a small band of other magicians to secretly repair the world's every-growing ailments.
Neither Laurence nor Patricia can keep pace with the speed at which things fall apart. But something bigger than either of them, something begun deep in their childhoods, is determined to bring them together. And will.