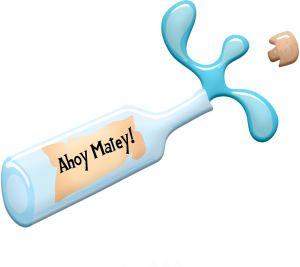 Events This Week
Tuesday at 11 am Preschool Storytime – We'll have stories, songs, crafts, and more! Plus, every child gets a free book to take home at every storytime.
Tuesday at 5:30 pm Movie Time – A kind-hearted street urchin and a power-hungry Grand Vizier vie for a magic lamp that has the power to make their deepest wishes come true. We will bring the popcorn and you can bring the soda!
Wednesday at 11 am Lapsit Storytime – Storytimes for newborns to 2 year olds. We'll have stories, songs, and rhymes. Also, every child gets a free book to take home!
Wednesday at 2 pm Game Day for Adults – Hang out with other adults and play board or card games.
Thursday at 2 pm Comfort for Critters – Make knotted fleece blankets to donate to the Liberal Animal Shelter.
Thursday at 5:30 pm Storytime – Evening Storytime is open to all ages. We'll have stories, songs, crafts, and more! Plus, every child gets a free book to take home at every storytime.
More Events
Recipe Swap
On Tuesday, September 24th at 6:30 p.m., join us for Recipe Swap and share your favorite recipe with fellow patrons who share your passion — cooking!
Every month is a different theme! This month's theme is "Chicken and Waffles", breakfast recipes or any recipes that include chicken.
Spinning Yarns
On Wednesday, September 25th from 2 to 4 pm – join our Spinning Yarns group and spend time with other adults who share your interest in crochet, knitting, or other needlework! Bring your own materials and work on your ongoing projects. Beginners to experts, are all welcome.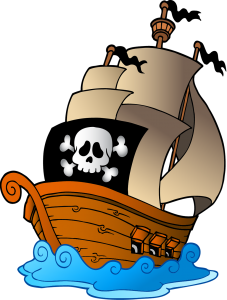 Pirate Party
Kids, celebrate "Talk like a Pirate Day", at the library on Saturday, the 28th at 1 pm with a pirate themed Disney movie featuring Tinkerbell. We'll also have pirate themed crafts to do while you enjoy the movie.
Comfort for Critters
On Thursday, Sept. 19th and again on Oct. 3rd from 2 to 4 pm, we're getting together to make knotted fleece blankets for the cats and dogs at the Liberal Animal Shelter.
Please sign up for either or both sessions by calling (620) 626-0180 or online at http://lmlibrary.org. You could also help by donating fleece for the blankets. Donations are needed by Sept. 16th.
Beginner's 3D Printing Workshop
Do you have questions about 3D printing? Come to our beginner's workshop to learn how to use the library's 3D printer.
On Monday, October 7th at 6 p.m., we will walk through the process of finding a print-ready file online that you can print as is or alter to fit your needs. The workshop is held every 1st Monday of the month at 6 p.m. All ages welcome. Signup online (http://lmlibrary.org) or at the front desk.
Library and Lunch book discussion
In October, we will discuss "The Thirteenth Tale" by Diane Setterfield. We'll meet on Tuesday, October 8th at 12 p.m. Bring your lunch and join the discussion.
Book Series Spotlight
Inspired by the upcoming "International Talk Like a Pirate Day", I decided draw attention to a new series of books with a futuristic pirate theme.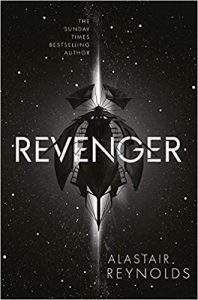 #1 – Revenger by Alastair Reynolds
The galaxy has seen great empires rise and fall. Planets have shattered and been remade. Humanity still thrives amongst the ruins of alien civilizations. There are vast fortunes to be made, if you know where to find them . . . Captain Rackamore and his crew do. It's their business to find abandoned worlds and to crack them open for the ancient relics and barely-remembered technologies inside. But while they ply their risky trade with integrity, not everyone is so scrupulous.
Sisters, Adrana and Fura Ness are the newest members of Rackamore's crew, signed on to save their family from bankruptcy. Only Rackamore has enemies, and there might be more waiting for them in space than adventure and fortune: the fabled and feared Bosa Sennen in particular.
Revenger is a tale of space pirates, buried treasure and phantom weapons, of unspeakable hazards and single-minded heroism . . . and of vengeance
#2 – Shadow Captain by Alastair Reynolds
Adrana and Fura Ness have finally been reunited, but both have changed beyond recognition. Once desperate for adventure, now Adrana is haunted by her enslavement on the feared pirate Bosa Sennen's ship. And rumors of Bosa Sennen's hidden cache of treasure have ensnared her sister, Fura, into single-minded obsession.
Shadow Captain is a desperate story of cursed ships, vengeful corporations, and alien artifacts, of daring escapes and wealth beyond imagining … and of betrayal.