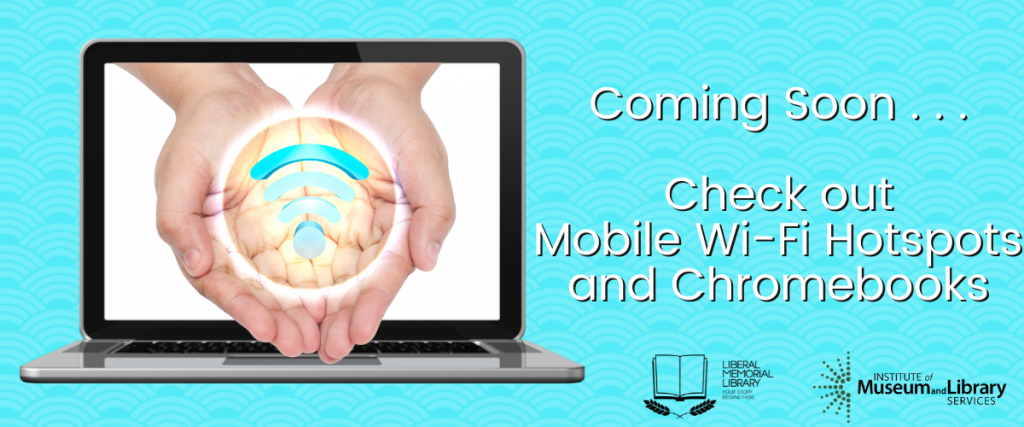 Coming Soon
Thanks to a grant from the Institute of Museum and Library Services, the library will soon have mobile Wi-Fi hotspots and Chromebooks available for checkout to library patrons. You will be able to check out a mobile hotspot and/or Chromebook and take the Internet home with you!
A mobile hotspot is a portable device that provides internet access to any Wi-Fi enabled device within approximately 30 feet. Our hotspots will rely on mobile broadband service from T-Mobile to provide 4G LTE coverage.
The Chromebooks, when connected to a mobile hotspot or other internet source, will allow patrons to log in using their personal Google account and browse the internet, use android apps, or apps from the Chrome web store. Don't have a gmail account? We can help you set up a free account.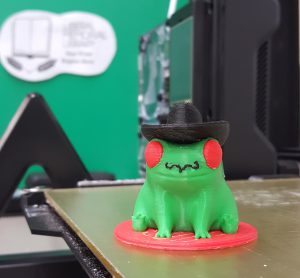 3D Printing
The Library has a brand new 3D printer that's capable of printing up to four different colored filaments at once. Do you want to try out 3D printing? It costs $0.10 per gram to print with a minimum charge of $0.50. Visit our website, https://lmlibrary.org/ask-about-our-3d-printer/, to find more information about 3D printing.
Events
Storytimes – Wednesdays at 10:00 a.m and again on Monday evenings at 5:30 pm
Facebook Storytimes – Fridays at 4 pm

Teen Otaku Club – Wednesday, August 18th at 5 pm

Do you love anime and manga and are in middle or high school? Then come to our Teen Otaku Club meeting. This month we are discussing the manga & anime Fairy Tail. Sign up to get a copy of the manga to read in advance and save your spot for the meeting. There will be a door prize and a box of pocky for each person that signs up!
Kid's Day at the 5-State Fair – Saturday, August 21st starting at 9 am

The library will be at the activity center on Saturday the 21st as a part of the 5-State Fair's Kid's Day! Join us there starting at 9 am for a llama themed storytime and craft!

Closed for Labor Day – Monday, September 6th

The Library will be closed on Monday, September 6th for Labor Day. We will reopen on Tuesday at 9 am for our regular hours.
Teen Advisory Group – Tuesday, September 14th at 6 pm

Teen Advisory Group (TAG) is a group where teens will get together over snacks and discuss what they want the library to do for teens and try to make those ideas a reality. Teens may earn community service hours if needed for attending the meeting.

Applications are required to join. Stop by the library to pick one up or fill it out online, https://lmlibrary.org/teen-volunteer-opportunities. See our website for more information.
"Books about Books" book display
Because August 9th was Book Lover's Day, we decided to put together a display of books that are all about books. Here are a few: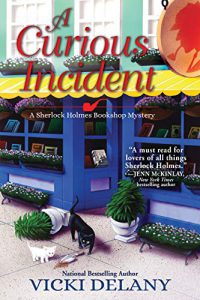 A Curious Incident: A Sherlock Holmes Bookshop Mystery
by Vicki Delany
It's up to Gemma and Jayne to root out the killer when the winner of a garden tour trophy is left pushing up daisies.
"I am not a Consulting Detective," Gemma Doyle tells 10-year-old Lauren Tierney, when the little girl comes to the Sherlock Holmes Bookshop and Emporium to beg Gemma to find her missing cat, Snowball. Gemma might not be able to follow the clues to find the cat, but her dog Violet follows her nose. Gemma and Violet proudly return Snowball to her grateful owner, and Gemma basks in praise for a job well done. But a few days later Lauren is back with ten dollars in hand, wanting to once again hire a consulting detective, and this time for a far bigger job: Her mother has been accused of murder.
Despite herself, and despite the disapproval of her police detective boyfriend Ryan Ashburton, the game is once again afoot, and Gemma finds herself and Jayne Wilson using their powers of deduction to ponder yet another curious incident.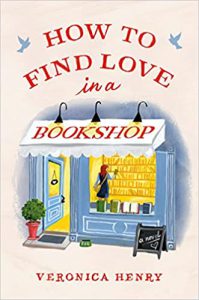 How to Find Love in a Bookshop
by Veronica Henry
The enchanting story of a bookshop, its devoted owner, its loyal customers, and the extraordinary power of books to heal the heart.
Nightingale Books, nestled on the main street in an idyllic little village, is a dream come true for book lovers—a cozy haven and welcoming getaway for the literary-minded locals. But owner Emilia Nightingale is struggling to keep the shop open after her beloved father's death, and the temptation to sell is getting stronger. The property developers are circling, yet Emilia's loyal customers have become like family, and she can't imagine breaking the promise she made to her father to keep the store alive.
Enter the world of Nightingale Books for a serving of romance, long-held secrets, and unexpected hopes for the future—and not just within the pages on the shelves. How to Find Love in a Bookshop is the delightful story of Emilia, the unforgettable cast of customers whose lives she has touched, and the books they all cherish.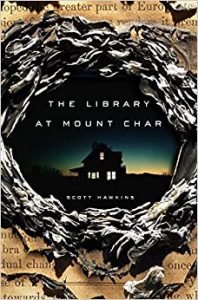 The Library at Mount Char
by Scott Hawkins
A missing God.
A library with the secrets to the universe.
A woman too busy to notice her heart slipping away.
Carolyn's not so different from the other people around her. After all, she was a normal American herself once.
That was a long time ago, of course. Before her parents died. Before she and the others were taken in by the man they called Father.
In the years since then, Carolyn hasn't had a chance to get out much. Instead, she and her adopted siblings have been raised according to Father's ancient customs. They've studied the books in his Library and learned some of the secrets of his power. And sometimes, they've wondered if their cruel tutor might secretly be God.
Now, Father is missing—perhaps even dead—and the Library that holds his secrets stands unguarded. And with it, control over all of creation.
Populated by an unforgettable cast of characters and propelled by a plot that will shock you again and again, The Library at Mount Char is at once horrifying and hilarious, mind-blowingly alien and heartbreakingly human, sweepingly visionary and nail-bitingly thrilling—and signals the arrival of a major new voice in fantasy.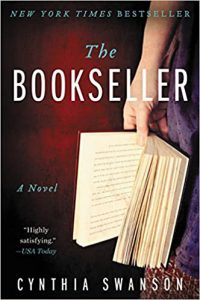 The Bookseller: A Novel
by Cynthia Swanson
1962: It may be the Swinging Sixties in New York, but in Denver it's different: being a single gal over thirty in this city is almost bohemian. Still, thirty-eight-year-old Kitty Miller has come to terms with her unconventional single life. She dedicated herself to the bookstore she runs with her best friend, Frieda, returning home each evening to her cozy apartment.
Then the dreams begin.
1963: Katharyn Andersson is married to Lars, the love of her life. They have beautiful children, an elegant home, and good friends. It's everything Kitty Miller once believed she wanted—but it only exists when she sleeps.
Convinced that these dreams are simply due to her overactive imagination, Kitty enjoys her nighttime forays into this alternate world. Can she choose which life she wants? If so, what is the cost of staying Kitty, or becoming Katharyn?
As the lines between her worlds begin to blur, Kitty must figure out what is real and what is imagined. And how do we know where that boundary lies in our own lives?