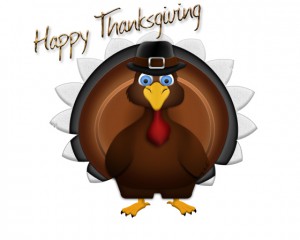 The Library will be closed Thursday and Friday for the Thanksgiving holiday, but there will still be plenty going on the rest of the week.
Afternoons at the library
Our afterschool program, Afternoons at the library, will be held Monday through Wednesday from 4 pm to 6 pm. During the month of November we will be playing games with words in honor of National Novel Writing Month, making up tall tales, and creating poetry with pictures!
Girl Scouts
Girl Scout troop 60559 will meet at the Library at their usual time on Monday at 5:15 pm in the Learning Center.
Movie Night
Movie Night for Adults Tuesday at 6 pm – Join us to see the new movie adaption of a 1960's classic. This movie features actor Henry Cavill (who recently starred as Superman) as a CIA agent who teams up with a KGB operative in the cold war era 1960's to stop a private criminal organization from building their own nuclear bomb.
Story Time
And finally, there will be a holiday themed story time on Tuesday at 11:15 am and again at 6 pm for children of all ages featuring stories, crafts, and songs.
Holiday Meal Planning
It's still not too late to check-out a few cookbooks from the library's cookbook display to help with your Thanksgiving dinner planning.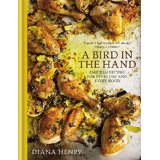 A Bird in the Hand: Chicken Recipes for Every Day and Every Mood
by Diana Henry
From the Book Description
Chicken is one of the most popular foods we love to cook and eat: comforting, quick, celebratory and casual. Plundering the globe, there is no shortage of brilliant ways to cook it, whether you need a quick supper on the table after work, something for a lazy summer barbecue or a feast to nourish family and friends…In A Bird in the Hand, Diana Henry offers a host of new, easy and not-so-very-well-known dishes, starring the bird we all love.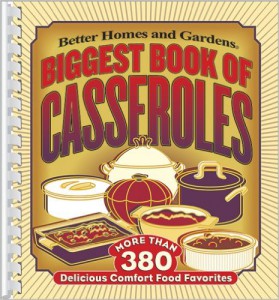 Better homes and gardens
Biggest Book of Casseroles
From the Book Description
Nearly a year's worth of clever and comforting casserole recipes are snuggled inside the Biggest Book of Casseroles.
• More than 380 delectable recipes for any time of the day – and any occasion
• Discover the real beauty of casseroles – make-ahead cooking, reheating, and freeze
• Secrets revealed! How to stock your pantry to solve those need-it-not dinner dilemmas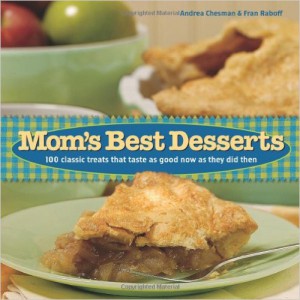 Mom's best desserts: 100 classic treats that taste as good now as they did then
by Andrea Chesman & Fran Raboff.
From the Book Description
In Mom's Best Desserts, you'll find 100 foolproof recipes for the desserts you've loved all your life. Devil's Food Cake. Creamy Rice Pudding. Fresh Berry Cobbler. And scattered among the recipes are practical tips on everything from how to make the best frosting to what to do when you don't have the right size cake pan.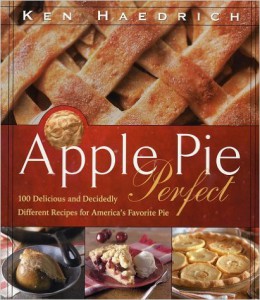 Apple pie perfect: 100 delicious and decidedly different recipes for America's favorite pie
by Ken Haedrich.
From the Book Description
Whether you're a veteran pie maker or a slightly nervous beginner, and whether you're an apple pie purist or you're looking to try something new and different, apple pie baker extraordinaire Ken Haedrich has the apple for you—and then some:
• Classics that stand the test of time
• Festive holiday pies
• Summery pies
• Creative approaches to traditional combinations
• Sit-by-the-fire-with-a-good-book pies
• Easy pies for those with pastry crust-phobia