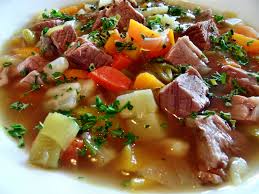 What's happening this week
Tuesday at 6:30 pm Recipe Swap – Join us for Recipe Swap and share your favorite recipes with fellow patrons who share your passion — cooking! Every month is a different theme! This month's theme is "Anything Irish or anything green".
Tuesday at 6 pm Storytime – If you can't make it to the morning storytime on Thursday, you can come to the evening Tuesday one instead.
Thursday at 11:15 am Storytime – Listen to stories, sing songs, and do a craft. Storytimes are open to children of all ages.
The Library will be closed for Good Friday and Easter on Friday, April 14th and 15th.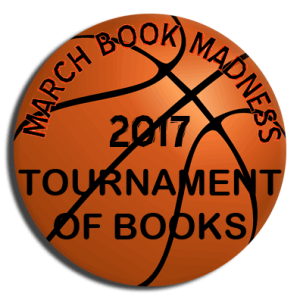 March Book Madness
We are now down to our Final Four books in Liberal Memorial Library's March Book Madness. On March 17th our patrons selected their favorites to become the Elite Eight out of sixteen books. The Sweet Sixteen books were chosen from a list of books that were checked out most during the last two years.
Last Friday the eight were reduced to four and this coming Friday we will tally all of the votes to see which two books will become the finalists for our 2017 Champion Book of the Year.
So be sure to vote either in person at the library, or online at http://lmlibrary.org/adults/march-book-madness-2017 for the adult book tournament and http://lmlibrary.org/kids/march-book-madness-2017 for the kid's book version.
Purchase Suggestions
We now have a form on our website where patrons can leave suggestions about items they would like the library to purchase. So if you would like the library to carry more books about a certain subject, or if you want the library to get the latest book by your favorite author, you can leave us a suggestion at http://lmlibrary.org/how-do-i/item-purchase-suggestion-form.
Gardening Books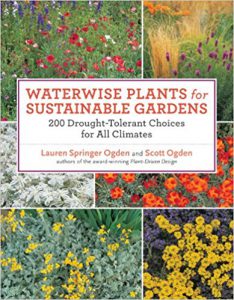 Waterwise plants for sustainable gardens : 200 drought-tolerant choices
by Lauren Springer Ogden and Scott Ogden.
From the book description
People everywhere are facing the realities of restricted water availability. Yet sustainable gardens and landscapes that use less water don't have to be boring. The key to keeping your garden beautiful and waterwise is intelligent plant choice.
This practical and inspiring guide includes all kinds of plants, from trees to succulents, from perennials to bulbs, selected for their wide adaptability and ornamental value.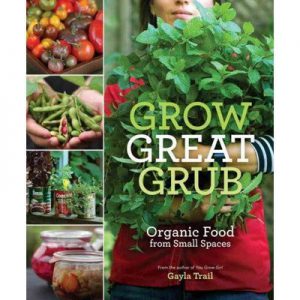 Grow great grub : organic food from small spaces
by Gayla Trail
From the book description
Your patio, balcony, rooftop, front stoop, boulevard, windowsill, planter box, or fire escape is a potential fresh food garden waiting to happen. In Grow Great Grub, Gayla Trail, the founder of the leading online gardening community (YouGrowGirl.com), shows you how to grow your own delicious, affordable, organic edibles virtually anywhere.
Whether you're looking to eat on a budget or simply experience the pleasure of picking tonight's meal from right outside your door, this is the must-have book for small-space gardeners–no backyard required.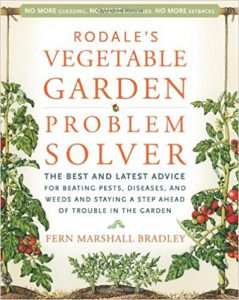 Rodale's Vegetable Garden Problem Solver
by Fern Marshall Bradley
From the book description
With the latest research, breakthroughs, and troubleshooting advice, Rodales Vegetable Garden Problem Solver features hundreds of organic and natural solutions for tackling disease, pest, and weed problems.
No matter what challenge crops up in your vegetable garden, you'll discover all the answers you need to find solutions fast and keep your crops on track.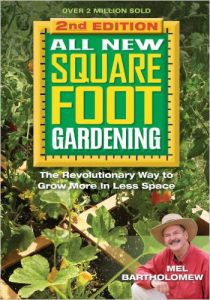 All new square foot gardening : the revolutionary way to grow more in less space
by Mel Bartholomew
From the book description
Square Foot Gardening works; over two million gardeners will agree. That's how many folks have put Mel Bartholomew's innovation grid-based method to the test over the years, and always with the same result: more produce in less space with less work.
In this exciting new edition of All New Square Foot Gardening, you'll find all of Mel's secrets revealed and all of his techniques explained. Your Square Foot Garden can be created practically anywhere. This beautiful new edition also contains all-new information on popular topics like gardening with kids and controlling pests.