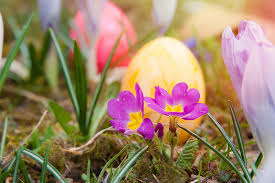 Spring Break is here! It can be a fun time to relax, maybe take a trip, catch up on reading, and catch up on sleep. But if your kids find themselves bored over Spring Break, or you just feel the need to get them out of the house for a while, Liberal Memorial Library has a lot of fun stuff that they can do!
Our basement has been transformed into a great space to make crafts, watch movies, and listen to fun speakers. On Monday, Tuesday, Wednesday, and Friday this week, kids and teens can join us there for a craft at 1 pm and a movie at 2 pm. We will be serving popcorn and lemonade at the movies. And, kids have the chance to win prizes playing games over the craft hour (1-2).
This Thursday at 4 pm, kids and teens should come to our St. Patrick's Day Party! Wear green and enjoy green snacks along with games, prizes, crafts, and party favors.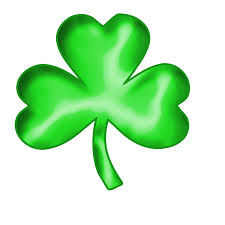 We will also be having a special St. Patrick's Day Storytime at 6 pm on Thursday. Come hear some stories and do a craft that relate to this green, lucky holiday.
You can also get yourself out of the house, as adults can come on Thursday at noon for another game of Bunco! Bunco is an easy-to-learn dice game, and players had a ton of fun last time. Seating is limited, so call the library at (620)626-0180 to sign up.
Don't worry, the fun doesn't stop just because Spring Break ends. On Tuesday the 23rd at noon, adults can join us to "Jazz up your candles and coffee." We will be using simple techniques to make candles smell and look more interesting. We'll be doing the same with our coffee! Register on our website: http://lmlibrary.libcal.com/event/2510242?&hs=a
We will have Bilingual Storytime on Thursday, March 24 at 6 pm. Join us for stories and songs in English and Spanish along with a craft.
The library will be closed on Friday & Saturday, March 25 & 26 for Easter.
On the 29th, we'll have a Spring Fling for kids and teens – we'll be making catapults! Have fun catapulting objects across the room, and compete to see who can fling their objects the farthest!
We will have our second Sensory Storytime on the 31st at 6 pm. This is a quiet and gentle storytime for children who need a safe environment in which to explore. We will move at a slower pace and focus on experiences with the five senses. Children with special needs are especially encouraged to attend.
As always, we will have our normal storytimes every Tuesday at 6 pm and every Thursday at 11:15 am. Come join us for Easter-themed stories and crafts this month as we look forward to that holiday.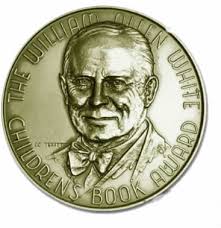 One final note – Kids in grades 3-5 and 6-8 can vote on which book will win the William Allen White Award until April 15. So, if you have a child in one of these grades, see if you can get them to read one or more of the books on our William Allen White Awards shelf! The nominees can be found online at: http://www.emporia.edu/libsv/wawbookaward/masterlists/list2015-16.html