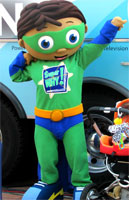 As we find the Library coming into the last turn of Summer Reading, we find the activities at the library hitting full speed. We have been amazed by the number of people who have shown up at activities and programs. There have been a few mishaps along the way, but we have persevered with smiles intact. There are two more weeks left of summer reading and if you haven't had a chance to participate in some way now is your chance.
For the fourth week of Summer Reading we will have the following special programs:
For kids we will have:
Rattlesnake Andy, Tuesday at 2pm.—Cobra has nothing on Rattlesnake Andy! Come and see some snakes. (We promise there won't be any live rattlesnakes.) Open to children of all ages.
Hometown Heroes, Tuesday at 6pm.—Cops and Robbers with the Kansas Highway Patrol. Come by the library and meet a hometown hero and here all about the job of a highway patrolman.
Strong and Strength, Wednesday at 2pm. –Superheroes can stretch, bend, and have huge muscles. Test your agility and strength by joining us for an afternoon workout. Open to children 8 and older.
Super Why, Friday at 1:30pm.—Super Why is stopping by the library. Join Wyatt, Red, and the Princess for fun. Stick around for the movie at 2pm.
Movie Day, Friday at 2:00pm.—We can't tell you what the movie will be, but we can say that there will be popcorn and that the movie will feature a theme related to heroes.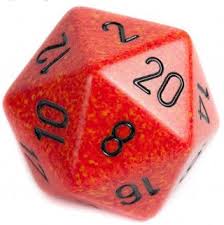 For young adults we will have:
YA Super Tournament! Monday from 4pm-5:30pm: Mecha, Anime, Battle of Heroes, Stone Cold Crafts, and Games, Games, Games!
YA Hawkeye Day! Thursday from 2pm-3:30pm: Hawkeye is awesome: Discuss. Archery practice, make your own bow and arrow. Manga fresh from Japan.
YA All Ages-Game Time! Saturday starting at 11am: Board games for all ages, D20 role playing game demonstration. There will plenty of RPGs for you to choose from. Also featuring Nintendo Streetpass.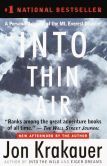 For Adults we will have:
Nonfiction Bookclub, Tuesday at 6:30pm: We will wrap up our discussion of "Into thin Air" and hand out copies of the next book club book. See you there. This is a perfect time to join the club.
Healthy Fun Night, Thursday at 6pm: Amy Thompson from the Kansas State Extension office will be here at the library to talk about Nutrition. A perfect opportunity to be part of a small group discussion and ask questions.
Prize Day, Friday at Noon: Each Friday we will draw for our weekly prizes. Get those reading slips in!