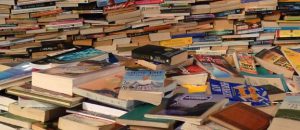 The library has several fun events for all ages this month! Here's what's happening in April:
This week is the Friends of the Library booksale! Proceeds from the booksale go to help fund Baby's Bookshelf, the Summer Reading Program, and more!

Monday from 6 pm – 8 pm, there will be a reception and sale that is limited to members of the Friends of the Library and LML Board Members.
Tuesday & Wednesday – Paperbacks will be $0.50 and all other items will be $1.
Thursday – $1 for every bag full of books.
Friday, all remaining items are free!
Budding Bookworms Storytimes are Tuesdays at 11 am & Thursdays at 6 pm. Join us for stories, songs, and crafts! Plus, every child gets a free book to take home at every storytime.
Do you have questions about 3D printing?  Come to our beginner's workshop on Monday the 16th at 6 pm to learn how to use the library's 3D printer. Sign up online or at the front desk.
Come make crafts on Wednesday the 18th at 3:45 pm! Adults can make paper flowers, while kids make Mason jar aquariums! Seating is limited, so sign up at the front desk.
Adult Game Day is on the 19th at 2 pm. Play Mexican Train Dominoes, Spoons, or the card game "5 Crowns." Adults only.
This month's Recipe Swap will be on Tuesday the 24th at 6:30 pm. Bring something you've made (along with the recipe) to share and enjoy everyone else's creations! This month, we're making Comfort Food.
Do your kids need something to do on Friday, the 27th, when they are out of school? The library will be having movie day! Join us for board games at 1 pm, followed by a fun children's movie at 2 pm! Free popcorn and drinks will be served during the movie.
Children and their parents are invited to celebrate Día de los Niños / Día de los Libros (Children's Day / Book Day) on Saturday the 28th at 1:30 pm! We'll have a craft, games, snacks, and more! Plus, every child gets a free book to take home.
Did you know that we have a parenting section in the children's department? While your kids are playing with toys, you can look for books with helpful parenting tips and tricks. Here are a couple of parenting books that have been recently added to the collection: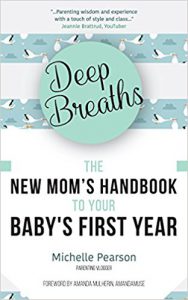 Deep breaths: the new mom's handbook to your baby's first year
by Michelle Pearson
As a happy mother of three, [the author] has plenty of wisdom to share including:
what to expect during pregnancy;
what to expect during the first year of motherhood;
the importance of finding your mother tribe;
how to embrace motherhood with all of its ups and downs;
how to continue managing your career;
[and] how to continue your social life.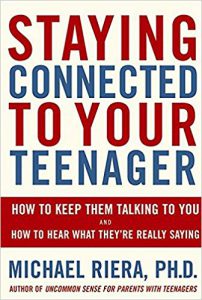 Staying connected to your teenager: how to keep them talking to you and how to hear what they're really saying
by Michael Riera
Offers helpful strategies for promoting authentic, respectful conversations; moving from a "managing" to a "consulting" role in a teen's life; understanding and working with normal adolescent development; and guiding kids on everything from social media to college applications.
Riera shows how to bring out the best in a teen—and, consequently, in an entire family.