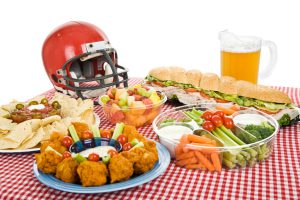 Events This Week
Monday Closed – The Library will be closed on Monday, January 21st for Martin Luther King Jr. Day. We will reopen on Tuesday for our regular hours.
Tuesday at 11 am Storytime – Stories, songs, crafts, and more! Plus, every child gets a free book to take home at every storytime. Story times are open to children of all ages.
Wednesday at 11 am Lapsit Storytime – Special storytime for children ages 0-2. Come listen to stories, sing songs, and develop key literacy skills. Also, every child gets a FREE book to take home!
Thursday at 5:30 pm Storytime – If you can't make it to the morning storytime on Tuesday, you can come to the evening Thursday one instead. For children of all ages.
Saturday at 1:30 pm Sing-Along Party – Feel free to dress up as your favorite "Frozen" character for our Sing-Along party. Make a fun craft and enjoy some free popcorn while watching the movie and sing your heart out!!
More Events
Recipe Swap
On Tuesday, January 29th at 6:30 p.m., join us for Recipe Swap and share your favorite recipe with fellow patrons who share your passion — cooking! Every month is a different theme! This month's theme is "Super Bowl Snacks".
Movie Time
On Saturday, February 2nd at 3 pm, celebrate Groundhog Day with us by watching the classic comedy movie starring Bill Murray.
On Thursday, February 14th at 6 pm, celebrate Valentine's Day with us by watching a 2004 romantic comedy starring Drew Barrymore, Adam Sandler, Rob Schneider. Free popcorn and water are available and feel free to bring your own soda if you'd like!
Library and Lunch Book Club
In February, we will discuss "Small Blessings" by Martha Woodroof. We'll meet on Tuesday, February 12th at 12 p.m. Bring your lunch and join the discussion.
Coffee Lounge Area
Check out our new coffee lounge at the Library. Enjoy a free cup of coffee while sitting in one of our new chairs and chatting with friends or just watching the weather channel. This month Space Station Secure Storage was kind enough to sponsor the free coffee. If you or your local business would like to act as sponsor for a month, contact the Library Director, Royce Kitts via email at director@lmlibary.org or by phone at 620-626-0180.
New Year's Resolutions
If you are working on a New Year's resolution, this month's book display might give you the boost you're looking for.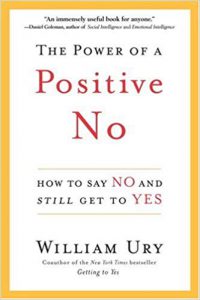 The Power of a Positive No: How to Say No and Still Get to Yes
by William Ury
From the book description
No is perhaps the most important and certainly the most powerful word in the language. Every day we find ourselves in situations where we need to say No–to people at work, at home, and in our communities–because No is the word we must use to protect ourselves and to stand up for everything and everyone that matters to us.
But as we all know, the wrong No can also destroy what we most value by alienating and angering people. The secret to saying No without destroying relationships lies in the art of the Positive No, a technique that anyone can learn.
This book gives you a three-step method for saying a Positive No. In the end, the Positive No will help you get not just to any Yes but to the right Yes, the one that truly serves your interests.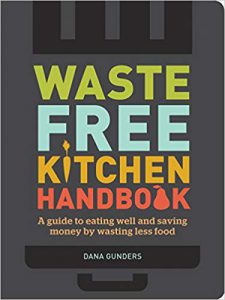 Waste-Free Kitchen Handbook: A Guide to Eating Well and Saving Money
By Wasting Less Food by Dana Gunders
Despite a growing awareness of food waste, many well-intentioned home cooks lack the tools to change their habits. This handbook–packed with engaging checklists, simple recipes, practical strategies, and educational infographics–is the ultimate tool for reducing food waste.
From a scientist at the Natural Resources Defense Council come these everyday techniques that call for minimal adjustments of habit, from shopping, portioning, and using a refrigerator properly to simple preservation methods including freezing, pickling, and cellaring. At once a good read and a go-to reference, this handy guide is chock-full of helpful facts and tips, including 20 "use-it-up" recipes and a substantial directory of common foods.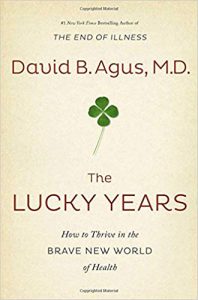 The Lucky Years: How to Thrive in the Brave New World of Health
by David B. Agus M.D.
In his first bestseller, The End of Illness, David Agus revealed how to add vibrant years to your life by knowing the real facts of health. In this book, he builds on that theme by showing why this is the luckiest time yet to be alive, giving you the keys to the new kingdom of wellness.
In this new golden age, you'll be able to take full advantage of the latest scientific findings and leverage the power of technology to customize your care. Imagine being able to get fit and lose weight without dieting, train your immune system to fight cancer, edit your DNA to avoid a certain fate, erase the risk of a heart attack, reverse aging, and know exactly which drugs to take to optimize health with zero side effects.