Checkout a Chromebook and a mobile Wi-Fi hotspot from Liberal Memorial Library and take the internet home with you!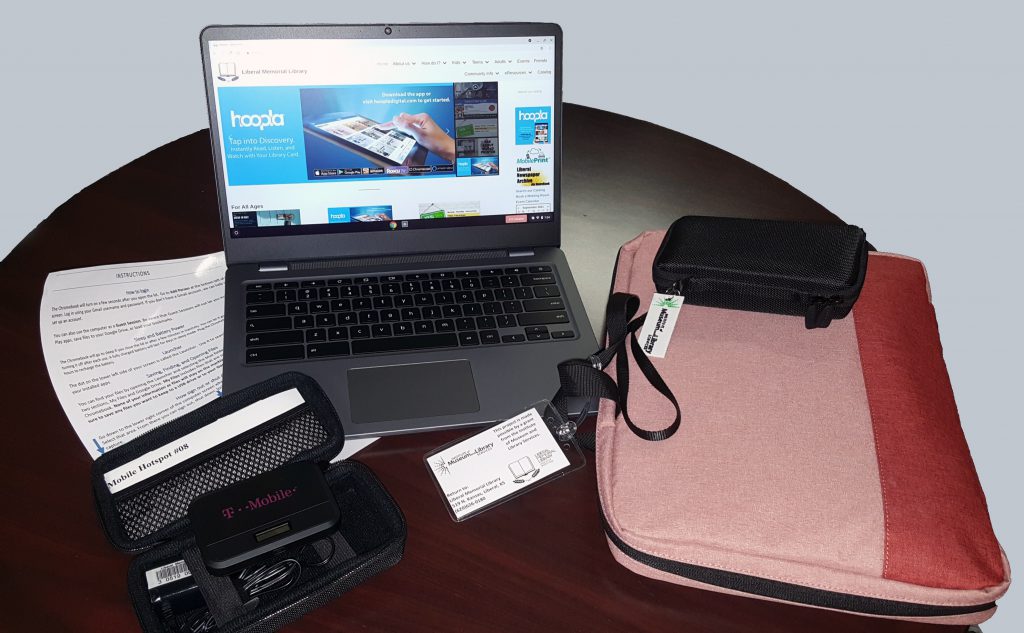 Mobile Wi-Fi hotspots and Chromebook kits are available for checkout to library patrons who are 18 years of age or older, with a limit of one per household. The kits include a Chromebook, charger, mouse, carrying case, and instructions.
Check out a Chromebook kit and a Mobile Wi-Fi hotspot out for two weeks, just like a book.
A mobile hotspot is a portable device that provides internet access to any Wi-Fi enabled device within approximately 30 feet.
The Chromebooks, when connected to a mobile hotspot or other internet source, will allow patrons to browse the internet and use android or Chrome web store apps for word processing, games, and more.
This project is made possible by a grant from the Institute of Museum and Library Services.
Banned Books Week
Next week, September 26th – October 2nd, will be Banned Book Week. Come in and check out our displays and the events that we will have throughout the week. Get your picture taken and your name entered into a Banned Books drawing.

Here are a few of our library's books that have been banned or challenged in some places throughout the country.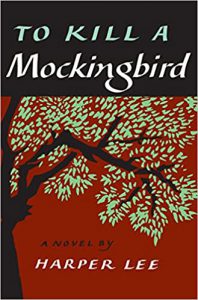 To Kill a Mockingbird by Harper Lee – banned and challenged for racial slurs and their negative effect on students, featuring a "white savior" character, and its perception of the Black experience.
To Kill a Mockingbird has been translated into more than forty languages, sold more than forty million copies worldwide, and was voted one of the best novels of the twentieth century by librarians across the country.
A gripping, heart-wrenching, and wholly remarkable tale of coming-of-age in a South poisoned by virulent prejudice, it views a world of great beauty and savage inequities through the eyes of a young girl, as her father—a crusading local lawyer—risks everything to defend a black man unjustly accused of a terrible crime.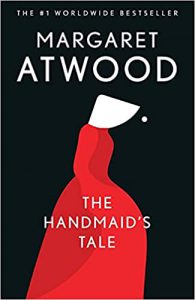 The Handmaid's Tale by Margaret Atwood – banned and challenged for profanity and for "vulgarity and sexual overtones."
In Margaret Atwood's dystopian future, environmental disasters and declining birth rates have led to a Second American Civil War. The result is the rise of the Republic of Gilead, a totalitarian regime that enforces rigid social roles and enslaves the few remaining fertile women. Offred is one of these, a Handmaid bound to produce children for one of Gilead's commanders. Deprived of her husband, her child, her freedom, and even her own name, Offred clings to her memories and her will to survive. At once a scathing satire, an ominous warning, and a tour de force of narrative suspense, The Handmaid's Tale is a modern classic.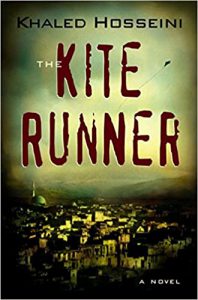 The Kite Runner by Khaled Hosseini – banned and challenged for sexuality and profanity
The heartbreaking story of the unlikely friendship between a wealthy boy and the son of his father's servant, caught in the sweep of history. The Kite Runner transports readers to Afghanistan at a tense and crucial moment of change and destruction. A powerful story of friendship, it is also about the power of reading, the price of betrayal, and the possibility of redemption; and an exploration of the power of fathers over sons—their love, their sacrifices, their lies.
Since its publication in 2003 Kite Runner has become a beloved, one-of-a-kind classic of contemporary literature, touching millions of readers, and launching the career of one of America's most treasured writers.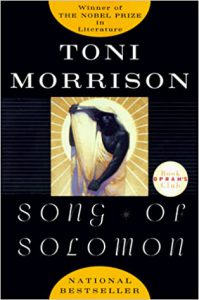 Song of Solomon by Toni Morrison – banned and challenged for profanity, sexual imagery, and a story line about an incestuous relationship
Toni Morrison's Song of Solomon creates a magical world out of four generations of black life in America. On the day that Macon Dead, Jr. (known as Milkman), son of the richest black family in a mid-western town is born, the lonely insurance man, Robert Smith, attempts to fly from a steeple of the hospital.
We follow Milkman as he grows up in his father's money and death haunted house with his silent sisters and strangely passive mother. And we follow him as he strikes out alone; moving first toward adventure and then–as the unspoken truth about his family and his own buried heritage announces itself–toward an adventurous and crucial embrace of life.
Events
Storytimes – Wednesdays at 10:00 a.m and again on Monday evenings at 5:30 pm

Facebook Storytimes – Fridays at 4 pm

Kids To-Go Craft – September 20th – 25th, or while supplies last. Come in and pick up a ready to make craft to do at home!

Family Activity: Break-in Bags – Tuesday, Sept. 21st

For those of you who miss the escape room experience, we've switched things up and created Break-In Bags. Test your problem solving skills and be rewarded with treasure! Sign up for the program and pick up your bag at the Liberal Memorial Library. One per family please and only available while supplies last.

Teen Otaku Club – Wednesday, October 20th at 5 pm

Do you love anime and manga and are in middle or high school? Then come to our Teen Otaku Club meeting. This month we will watch and discuss the anime Toilet-Bound Hanako-Kun!. We will also make a fun cosplay craft. Sign up to get a copy of the manga to read in advance and save your spot for the meeting. There will be a door prize and there will be a free snack for each person that signs up!


Teen Advisory Group – Tuesday, October 12th at 6 pm

Teen Advisory Group (TAG) is a group where teens will get together over snacks and discuss what they want the library to do for teens and try to make those ideas a reality. Teens may earn community service hours if needed for attending the meeting.
Applications are required to join. Stop by the library to pick one up or fill it out online, https://lmlibrary.org/teen-volunteer-opportunities. See our website for more information.