We're building a better library in our Children's room! Please excuse the mess for the next few weeks while we repaint shelves, rearrange books, move things around, and change the space to become an enchanted storytime forest! It's going to be an improved space for kids to read, play, and listen to stories.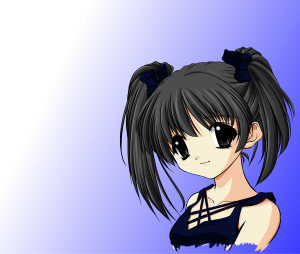 Here's what's coming up at the library the rest of this month:
Teens ages 12 -18 can enter our drawing contest! Create your own manga or anime character to enter the contest. Drawing, painting, and other methods are welcome, but you can only use one sheet of paper. Write your name, age, and phone number on a separate sheet of paper. Only one entry per person, and entries are due on April 28. Either bring your artwork to the front desk of the library, or you can mail it to the library. Prizes will be awarded, and winners will be announced at our annual Comic-Con on May 6.
This week is our Friends of the Library Booksale! Friends of the Library are welcome to come to buy books on Monday from noon – 4 pm. The booksale will be open to the public 6pm – 8pm Monday, and during library hours on Tuesday – Thursday. Books will sell for $1.00 each Monday – Wednesday, and $1.00 a bag on Thursday. Pick up some great used books and DVDs! We will also be selling some of the stuffed toys that used to be on top of the shelves in the Children's room.
Don't forget about our weekly storytimes, Tuesdays at 6 pm and Thursdays at 11:15 am! This week, we'll be reading some Easter stories and making an Easter Egg craft.
Tuesday at noon, join us for Library & Lunch. Bring your lunch and discuss the book The Nest by Cynthia Sweeney.
• Adults, make an Easter craft on Thursday at 6 pm! Refreshments will be served.
School's out on Monday the 17th, and we're having a Videogame Day starting at 2 pm! Come play our Wii, Playstation 4, and Xbox! All ages welcome.
Want to learn how to use the library's 3D Printer? Come to our Beginner's 3D Printing Workshop on Monday the 17th at 6 pm! We will walk through the process of finding a print-ready file online that you can print as-is or alter to fit your needs. Sign up on our website at http://lmlibrary.libcal.com/event/2900207
Bunco will be Thursday the 20th at noon! Join our popular dice game. Registration is required, so talk to Shannon or check out our website. Adults only, snacks provided.
Recipe swap is on Tuesday the 25th at 6:30 pm. Bring a Mexican or Tex-Mex dish to share along with the recipe, and enjoy everyone else's dishes!
School will also be out on Friday the 28th, so we'll be showing a fun movie at 2 pm! Popcorn and lemonade will be served.
We'll be celebrating El día de los niños / El día de los libros (Children's Day / Book Day) on Saturday the 29th at 1 pm! Make a craft, listen to stories, and play games! Plus, take a book home to keep! Sign up on our website at http://lmlibrary.libcal.com/event/3263765