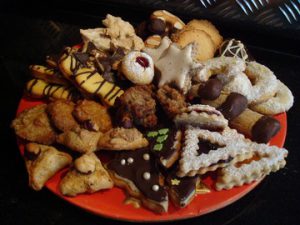 Events This Week
Tuesday at 11 am Storytime – Stories, songs, crafts, and more! Plus, every child gets a free book to take home at every storytime. Story times are open to children of all ages.
Wednesday – Library closes at 1 pm
Thursday and Friday – Library closed for Thanksgiving
Saturday at 2 pm Movie – Come to the library to see a new animated movie about a family full of superheroes. Free popcorn! Feel free to bring your own soda and even a pillow, blanket, or chair to be comfortable!
Recipe Swap – Cookie Swap
We won't have a Recipe Swap in November, but on December 4th at 6:30 pm we will have our annual Cookie Swap. Bring two dozen of your favorite homemade cookies to share, along with the recipe, and take home a sample of other people's creations!
Gingerbread House Decorating
Signup for the annual gingerbread house decorating at the library begins Monday after next on the 26th. Signup in person or online at http://lmlibrary.org.
There will be two sessions on Saturday, December 15th. One at 12:30 pm and another at 2:30pm. Children ages 4-11 and their parents are invited to come decorate a gingerbread house! Frosting and all kinds of toppings will be available. Seating is limited, so sign up as early as you can.
Holiday Meal Planning
If you have family coming for the holidays and you're looking for some inspiration about what to serve them, you could try checking out some of the library's cookbooks. The Library has all kinds of cookbooks available for checkout. Here are a few: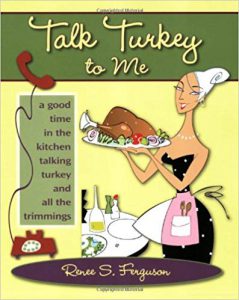 Talk Turkey to Me: A Good Time in the Kitchen Talking Turkey and All the Trimmings
by Renee S. Ferguson
From the description
Talk Turkey to Me is an informative, entertaining read featuring caller's questions answered by a former Butterball Turkey Talk-Line expert. The book also features recipes for more than 80 dishes to accompany your turkey – everything from appetizers to desserts – to help you cook up a good time in the kitchen anytime!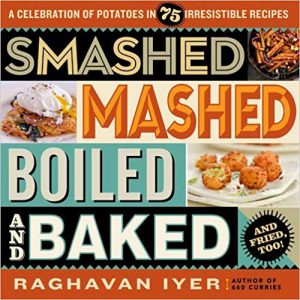 Smashed, Mashed, Boiled, and Baked–and Fried, Too!: A Celebration of Potatoes in 75 Irresistible Recipes
by Raghavan Iyer
From the book description
Inspired by a diversity of cuisines, Raghavan Iyer's passion for potatoes shines through in his continent-by-continent celebration of the amazing potato and the tastiest ways you can cook it – including soups, salads, gratins, tarts, and the Ultimate French Fries.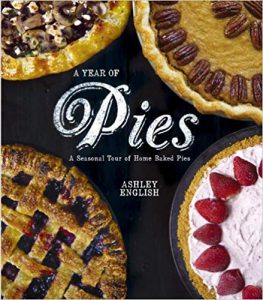 A Year of Pies: A Seasonal Tour of Home Baked Pies
by Ashley English
From the book description
Take a delicious seasonal tour of pies. Pies can be enjoyed year-round. Join Ashley English as she walks you through a calendar year of making pies, using the freshest seasonal ingredients possible.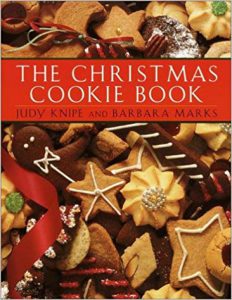 The Christmas Cookie Book
by Judy Knipe and Barbara Marks
From the book description
The wonderful aroma of home-baked cookies is part of the enduring magic of Christmas. Now you can celebrate the holidays with The Christmas Cookie Book, a mouth-watering collection of more than ninety recipes gathered from the family, friends, and neighbors of authors Judy Knipe and Barbara Marks.
More than a collection of recipes, The Christmas Cookie Book is also a practical guide to the basics of cookie baking, equipment, and techniques. A special section called "Cookies to Go" is devoted to gift-giving, with charming ideas for packing and wrapping your cookies. A veritable feast of terrific recipes, gift ideas, and cookie-lore, The Christmas Cookie Book is sure to please cookie lovers of all ages.