Events This Week

Monday at 2 pm Video & Board Game Day – Don't be bored at home; come play video and board games with us! We'll have: Headbanz, Battleship, Checkers, Pictureka, Uno, Just Dance, Mariokart, Super Smash Brothers, and more!
Tuesday at 11 am Storytime – Stories, songs, crafts, and more! Plus, every child gets a free book to take home at every storytime. Story times are open to children of all ages.
Wednesday at 11 am Lapsit Storytime – Special storytime for children ages 0-2. Come listen to stories, sing songs, and develop key literacy skills. Also, every child gets a FREE book to take home!
Thursday at 2 pm Game Day for Adults – Join us for Game Day for Adults. Hang out with other adults and play board or card games like Mexican Train Dominoes, Card Bingo, or the card game "5 Crowns."
Thursday at 5:30 pm Spanish Storytime – Listen to stories and songs in Spanish, plus make a fun craft. All ages are welcome. Every child gets a free book to take home.
Saturday at 4 pm Open Mic: Poetry – In honor of Poetry Month we are hosting an open mic night dedicated to poetry! Come join us to recite your favorite poem or share with us your own original piece! Sign up will be open on the day of the event.

Join us in our coffee bar for a traditional open mic feel! Everyone will get to vote for their favorite poet and the winner will receive a prize. Join us to listen or to share, either way it will be a good time.
More Events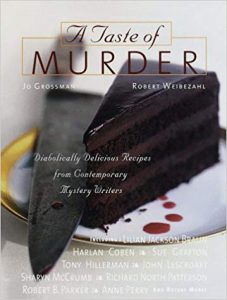 Recipe Swap
On Tuesday, April 30th at 6:30 p.m., join us for Recipe Swap and share your favorite recipe with fellow patrons who share your passion — cooking!
Every month is a different theme. This month's theme is recipes from the book "A taste of murder : diabolically delicious recipes from contemporary mystery writers".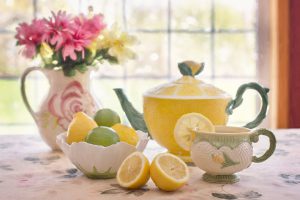 Tea Party
Get fancy at our Mommy and Me Fancy Nancy tea party on May 11th at 1:30 pm.
Seating is limited. Signup online or at the library starting May 1st.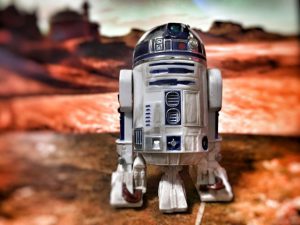 Movies
On Saturday, May 4 at 1 pm, May the 4th be with you for our Star Wars Day celebration. Vote for which Star Wars movie we will watch. Enjoy Star Wars Snack Mix and Yoda Soda during the movie! There will also be a photo booth and costume contest!
On Thursday, May 23rd at 6 pm, watch a fun new animated movie about dragons.
Library and Lunch
In May we will discuss "Crazy Rich Asians" by Keven Kwan. We'll meet on Tuesday, May 14th ​at 12 p.m. Bring your lunch and join the discussion.
Teen Craft: Pillowcase Decorating
Want a way to remember this school year? On Tuesday, May 14 at 4:30 pm, come and decorate a pillowcase to take to school and have all your friends sign!
Closed Memorial Day
The Library will be closed on Monday, May 27th for Memorial Day. We will be reopen on Tuesday for our normal hours, 9 a.m. to 8 p.m.