What's happening this week at the Library
This week marks the end of this year's Summer Reading adventure "Libraries Rock". Don't miss our final Summer Reading events:
Monday – Friday at 11:30 am to 12:30 Summer Lunches – Lunches are still being served from 11:30 to 12:30 in the Downstairs Activity Area at the Library. USD 480's Summer Food Service Program is open to all children and teens, ages 1-18. No registration or identification required. For more information, contact Connie Vogts at 620-604-1204.
Tuesday at 11 am Storytime – This storytime is for newborns to 3 year olds. Join us for stories, songs, and a craft! Plus, every child gets a free book.
Wednesday at 4 pm Teen Crafts and Video Games – For ages 12 & up. Play our X-Box, Playstation 4, or Wii! Or, make a cool craft! Free snacks and drinks will be provided.
Wednesday at 5:30 pm Movie Musical Mayhem – Celebrate "Libraries Rock" Adult Summer Reading with us and watch some iconic movie musicals! Attending this event counts as a stop on your tour badge. Feel free to sing along and have fun!
Thursday at 11 am Storytime – This storytime is for 4 to 6 year olds. Join us for stories, songs, and a craft! Plus, every child gets a free book.
Thursday at 6 pm Storytime – This evening storytime is similar to the daytime version but is for all ages.
Thursday at 6 pm Yu-Gi-Oh – For Ages 12 and up. Play the fun card game with friends! Free snacks and drinks will be provided.
Friday at Noon Adult Summer Reading Grand Prize Drawing – We will have our July grand prize drawing for Adult Summer Reading. This month's grand prize is a guitar. Get your drawing slips in before Noon this Friday to be entered to win.
Friday at 2 pm Friday Fun Day – Kids of all ages, come to a different fun event at the library every Friday at 2 pm during Summer Reading and enjoy free popcorn and drinks! This week we are showing a fun kid's movie full of mermaids and creatures of the sea!
Saturday at 1 pm End of Summer Reading Party – Enjoy Freddy's Frozen Custard and toppings while celebrating the summer! Kids, remember to turn in your filled-in reading logs to get a prize!
Musically Themed Books
Our "Libraries Rock" Summer Reading program is about over, but there is still time to check out our musically themed book display.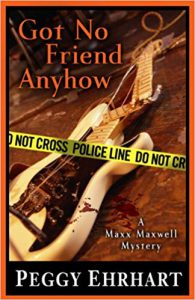 Got No Friend Anyhow
by Peggy Ehrhart
From the book description
Maxximum Blues has a solid foothold in the Manhattan blues scene, but Maxx Maxwell (real name: Elizabeth) knows a CD will make the band irresistible to festival organizers. Prowling Rooster Records is her label of choice, but when the CD is nearly finished, producer Rick Schneider disappears.
When Maxx searches for the CD's master in Rick's studio, she finds his cherished memento, a framed album cover, knocked from the wall–and even more alarming, a pool of dried blood. The next day, she identifies Rick's body at the county morgue.
The cops believe Rick was pirating CDs and was murdered in a mob territory battle. Maxx is determined to clear his name by finding his real killer.
In classic whodunit style, Got No Friend Anyhow takes the reader on a ride that keeps pages turning all the way to a dramatic and unexpected climax.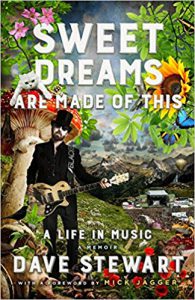 Sweet Dreams Are Made of This: A Life In Music
by Dave Stewart and Mick Jagger
From the book description
A no-holds-barred look into the remarkable life and career of the prolific musician, songwriter, and producer behind Eurythmics and dozens of pop hits.
Dave Stewart's life has been a wild ride—one filled with music, constant reinvention, and the never-ending drive to create. Growing up in industrial northern England, he left home for the gritty London streets of the seventies, where he began collaborating and performing with various musicians, including a young waitress named Annie Lennox.
For the first time, Stewart shares the incredible, high-octane stories of his life in music—the drug-fueled adventures, the A-list collaborations and relationships, and the creative process that brought us blockbusters from Eurythmics like " Here Comes the Rain Again" and "Would I Lie to You" as well as Tom Petty's "Don't Come Around Here No More," No Doubt's "Underneath It All," Golden Globe winner "Old Habits Die Hard" with Mick Jagger, and many more.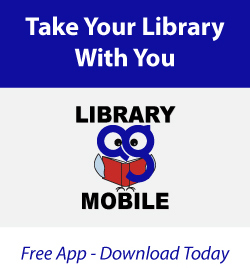 More Featured Books
See more featured books using our new "Library Mobile" app. View the full list by selecting the "Books for Music Lovers" tile on the app.
With this app on your phone or other device, you can quickly see what's new at the library (new books, new DVDs, etc.), put a hold on items you like, renew what you have checked out, and even pay library fines using PayPal. You can also create lists of books you'd like to read or other items you would like to check out. Look for "Auto-Graphics" or "Library Mobile" in your app store to get started.