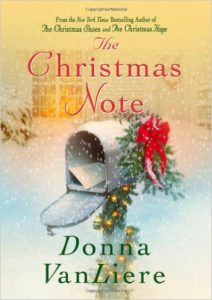 The holidays are almost here, and we have a lot of fun stuff planned at the library to keep you busy!
Don't forget about our weekly storytimes, Tuesdays at 6 pm and Thursdays at 11:15 am. Children and their parents can join us for stories, songs, and a craft!
Our Library and Lunch program is this Tuesday at noon. Bring your lunch and join us for a discussion of "The Christmas Note" by Donna VanLiere.
Teens can tell the library what to do at our Teen Advisory Meeting, Tuesday at 6 pm! Plan and execute teen events and earn easy community service hours. Plus, we'll do a fun craft.
Lego Day is every Wednesday at 5 pm. Use your imagination and learn engineering concepts as you build something great!
The library closes at 5 pm this Thursday, Dec. 15, so there will be no Teen Create & Game that evening.
This Saturday brings our yearly Gingerbread Houses event! If you've already signed up, don't forget to come decorate a Gingerbread House at 12:30 pm or 2:30 pm.  Frosting and all sorts of toppings will be available. This is a really fun event, so don't miss it!
If you want to learn how to use a 3D printer, you should come to our Beginner's 3D Printing Workshop, Monday the 19th at 6 pm. Learn how to use the library's 3D printer. We will walk through the process of finding a print-ready file online that you can print as is or alter to fit your needs. Seating is limited, so sign up on our website or at the front desk.
Santa Claus is coming to Storytimes next week! Tuesday Dec. 20 at 6 pm and Thursday Dec. 22 at 11:15 am, Santa will be our special Storytime guest.  Come see Santa and tell him what you want for Christmas.
Teens can join us for movie and craft time on Tuesday Dec. 20 at 6 pm! We'll watch a fun movie while making an ugly sweater craft.
Teens can also come to Teen Create and Game, every Thursday at 5 pm. Play our Wii, Xbox, Playstation 4, one of our many board games, or do a fun craft! On the 22nd, we'll be watching anime.  On the 29th, we'll be making rainbow snowflakes.
Every weekday over Winter Break (Dec. 22-23 & Dec. 27-30), kids of all ages can join us for a craft and board games at 1 pm, followed by a movie at 2 pm! Make fun holiday and winter crafts and/or play one of our board games, then watch a fun movie. You can find which movies will be shown on the December Calendar available at the library or through our email list. Popcorn and lemonade will be served during the movie.  Keep your kids busy while they're out of school with our fun activities and crafts!
The library will be closed Sat. Dec. 24 and Mon. Dec 26 for Christmas.  I hope that you all have a lovely holiday season.  We will also close at 1 pm on Sat., Dec. 31 for New Year's Eve.  Come to the library in December for holiday and winter fun!